Anqing dishes belong to the category of Anhui cuisine, which attaches importance to rich taste, colorful appearance and an appropriate level of heat. Many people consider Anqing dishes to cover as many flavors as people's varied tastes, while still adhering to the expectations of Anhui cuisine.
1. Jiangmao dumplings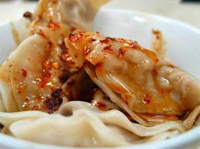 Jiangmao dumplings are very famous in Anqing city. The ingredients of the dumplings include pork, shrimp and preserved Szechuan pickles, boiled in chicken soup or bone soup. Due to its fresh, delicate taste, it is popular among the Chinese people. Recently, the Jiangmao dumplings have been listed in "Local Flavor Snacks" by Anhui Provincial Tourism Bureau.
2. "Pickled fish"
It is a traditional dish in China. It is fragrant and soft, and requires a long storage period. Anqing winy pickled fish not only keeps the original taste of pickled fish, but also has the fragrance of wine. It has become an important part of modern families' meals.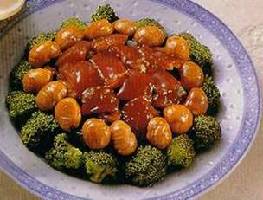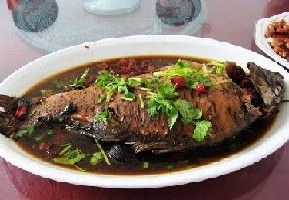 3. Huyumei Bean Sauce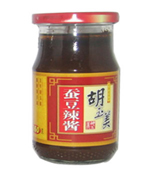 The Huyumei bean sauce has a light red color and is famous for its sweet smell, spicy taste and unique flavor, thus making it well-known food in the world and is exported overseas.
It won a gold medal at the Panama International Fair, and was awarded "National Light" Silver Medal in international exhibitions in Shanghai and West Lake Expo.
In addition to that, it was selected as a high quality product of Light Industry in Anhui province. Its brand "Zhen Feng" is now the best-selling food around the world.