Hilary Duff designs outfits for Barbie
(andPOP)
Updated: 2006-10-23 14:01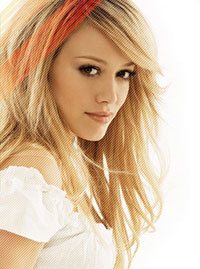 Stuff by Duff, Hilary Duff's line of clothes and accessories for tween girls, is expanding its market. No, the singer-actress-fashion designer isn't about to start making business suits. It's Barbie she wants to make over.

During Fashion Week in Los Angeles on Thursday, Duff introduced 11 outfits designed especially for the iconic Mattel dolls at a girls-only fashion show.

"When I was younger, I was so inspired by Barbie," Duff said. "She has been a role model for my friends and me. I love her style and her spirit!"

Barbies of all ethnicities were dressed in chic skirts, jeans, boots, and leggings - looking just like the singer who dressed them.