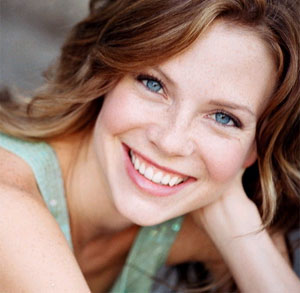 Sarah Jane Morris also attends the opening night reception
There was a little bit of irony in the air on Thursday night, as the "Esquire" House 360 unveiled in the hills high above Los Angeles. The magazine took over a 17,000-square-foot mansion to showcase their "Signature Space" concept, transforming it into what they call "the epitome of 21st century living."
"Esquire House" will host a series of parties and charity events throughout the fall, and has been styled room by room by a wide variety of interior designers. The result is fondly known by the popular men's magazine as "the ultimate bachelor pad." And that's where the irony came in last night, as some of Hollywood's most famous ex-bachelors were the guys who showed up to check it out.
World-renowned party-boy-turned-dutiful-dad Ben Affleck left baby Violet at home, but brought wife Jennifer Garner to the elegant opening night party, a benefit for The Art of Elysium, the charity organization dedicated to bringing artistic opportunities to children battling serious medical conditions. Both kept a low profile, quite the contrast to the dog-and-pony show that used to surround Ben and his ex-fianc¨Ĥe Jennifer Lopez.
That happy, and very married couple were joined by Ben's brother Casey, another Hollywood bachelor who has hung up his little black book in favor of marriage. He and wife Summer Phoenix got a babysitter for their young son and checked out the amazing house, as well as the photo exhibit, "Quiet" by Michael Muller, on display on the spacious back lawn. And David Arquette, another bachelor turned family man, came solo, leaving Courteney Cox and daughter Coco at home.
Real bachelors in the throng filled with famous faces included James Franco, Peter Berg, and Scott Caan; and single females like Michelle Trachtenberg, Clea DuVall, and Camilla Belle wandered in and out of the beautifully decorated rooms, perhaps getting ideas for how to stylishly furnish their bachelorette pads.
Also in the mix were Balthazar Getty, Rebecca Gayheart, Jason Bateman, Kirsty Hume, Sunny Mabrey, Donovan Leitch, and Olympic swimmer (and gold medalist) Amanda Beard.
All the guys at the celebration, be they married or single, and the gals as well, gathered around the swimming pool for a special 10 p.m. show, as the United States Synchronized Swimming National Team performed their incredible feats of underwater dancing. Then the party really got started, as those USA sweatsuit-clad athletes joined the stylishly dressed set on a makeshift dance floor, boogying the night away as the lights of Los Angeles twinkled below.
As revelers picked up swag-packed goodie bags and tottered down the long winding driveway, everyone agreed that "Esquire" is one men's magazine that sure knows how to put together a house party - and one worthy of a repeat visit.