Gisele Bundchen on the ultra-thin model controversy
(ETonline)
Updated: 2006-09-30 09:30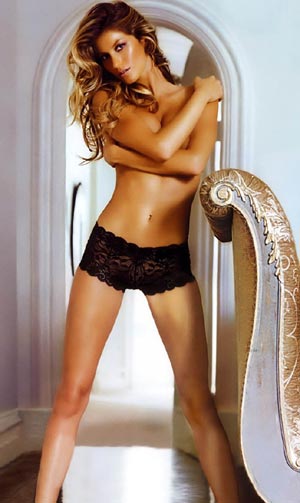 The supermodel speaks out on the weight debate. Have models become dangerously thin?
Gisele Bundchen spoke out on the controversy: "I don't find it sexy at all being a stick."
While Gisele is famous for her curves, she says being slender is natural for her.
"At 16, no matter what, I couldn't put a pound on," she says.