KABUL - An explosion rocked Afghan capital Kabul on Friday leaving 10 people dead and injured, police said.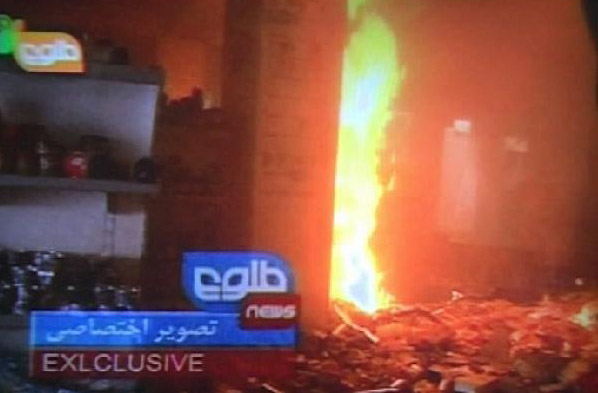 TV grab shows the site of the explosion in Kabul on Jan 28, 2011. [Photo/Xinhua] 
The blast happened inside a super market frequented by foreigners at 02:28 pm local time in Wazir Akbar Khan district a diplomat area in the fortified capital Kabul.
"Although it is too early to say the exact figure of the casualties, the bodies of three foreign ladies have been taken to hospital," a police official Hashmat Stanikzai told Xinhua.
He also said that three employees of the market were also injured in the blast.
"Investigation is underway to determine the exact figure of the casualties and the reason," the police official added, saying it is unclear whether it was suicide attack, bomb blast or other reasons that caused the tragic incident.
Complete details would be released to media after completion of investigation, Stanikzai added.
Two crying boys were looking for their mothers and sisters outside the shop, saying they were shopping inside the market when the blast happened. According to the boys, several people were injured and killed inside the shop.
Meanwhile, Zabihullah Mujahid who claims to speak for the Taliban outfit in talks with media via telephone from undisclosed location claimed of responsibility, saying a suicide bomber entered the Finest Super Market and after opening fire blew himself up killing several foreigners including the director of US security company Black Water.