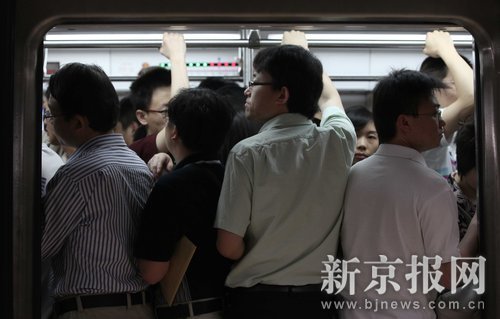 Peak-time subway at a stop on Beijing's Line 5. [File photo/bjnews.com.cn] 
Beijing subway prices will continue to maintain its low rate, in order to encourage the use of public transportation, Qianlong.com reported Friday.
The Beijing Municipal Commission of Development and Reform (BMCDR) responded to a recent discussion on the possible increase of subway ticket prices, saying that for the crowded situation during rush hours, Beijing subway authorities will add more carriages, shorten the subway intervals and build more lines in the coming years.
Considering the fact the lower prices would encourage more riders and better public transportation, the prices should be kept at the lower rate, an official from the commission said.