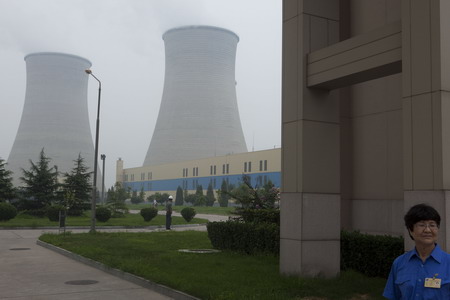 A view of the Huaneng Gaobeidian Thermal Power Plant in Beijing. Developed economies need to invest heavily in infrastructure and clean energy to off set an expected downturn in East Asian economic growth, according to the World Bank's chief economist. Justin Yifu Lin. [Photo / Bloomberg] 

Growing income gap poses tough challenge to China's growth rate
NEW YORK - Developed countries need to step up and invest heavily in the infrastructure and clean-energy sectors to offset the expected downturn in East Asia's economic engine, said World Bank Chief Economist Justin Yifu Lin.
China set an annual growth target of 7 percent over the next five years, which is lower than the 7.5-percent target set in the previous five years.
Lin spoke to China Daily after a speech to the Council on Foreign Relations in New York on Monday, and said that environmental protection issues and China's yawning income gap pose tough challenges to the nation's growth rate.
Though steady growth in East Asia has been an important force in the world economy over the past two years, Lin said during his speech that "East Asia now faces some concerns about inflation. The region's growth may have to slow a bit and that's another reason why we need to look beyond East Asia".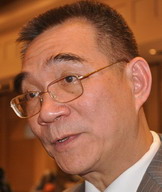 Justin Yifu Lin, World Bank Chief Economist
"If we want to generate enough demand for investment in the world, we need to have growth in high-income countries, as well as other regions," Lin said in his speech.
He said global GDP is projected to grow at 3.3 percent in 2011, 0.6 percentage points lower than in 2010.
A major challenge for the global recovery, he said, is the excesses in housing and manufacturing sectors in the developed countries. High unemployment rates are also a reflection of under-utilization within the sectors, he added.
Lin said nations must also tackle heavy capital inflows, which may lead to the emergence of unsustainable bubbles in the equity and real-estate markets for a number of middle-tier countries.
He advised the wealthier countries to invest their under-utilized capacity to create more jobs and stimulate demand to mitigate risks and achieve sustainable growth.
The United States' government and financial sector should play a bigger role in helping the global economy to get back on track toward what Lin called a "new normal" growth.
Lin said infrastructure such as railways, airports, roads and utilities are outdated in many advanced economies.
He cited the Acela Express, Amtrak's high-speed train between New York and Washington that makes the 354 Kilometer (km) trip in about two hours and 46 minutes. For that distance, "if you had a high-speed train in China, it would take less than one hour", the economist said.
China has tightened its monetary policy recently. Government officials have said China's investments in the infrastructure during the East Asian financial crisis of the late 1990s - a situation similar to the recent global recession - resulted in an expanded highway network from 4,700 km in 1997 to 25,100 km in 2002.
As a result of the influx of investment, Lin said, China's annual growth rate has increased 1.3 percentage points from 9.6 percent in the eyars between 1979 and 2002, to 10.9 percent between 2003 and 2010.
According to estimates by the World Bank, the greatest opportunities for investment are in the emerging economies. Developing economies require more than $900 billion annually to spend on infrastructure and maintenance.