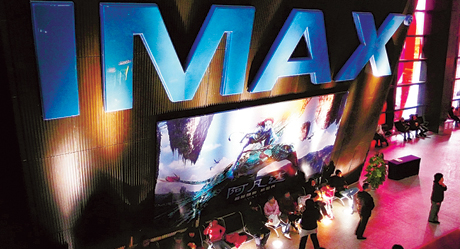 China National Film Museum is the biggest IMAX theater in China. Chai Jijun / For China Daily
TORONTO - IMAX, the Canadian operator of large-screen movie theaters, is set to open 80 theaters in China over the next couple of years. And its overall goal is to open 250- 300 theaters in China. This will make China the second largest market in the world for IMAX, and allow IMAX to claim the title of largest foreign movie exhibitor in China.
Calling it a win-win situation for both China and IMAX, Rechard Gelfond, chief executive of IMAX Corp, told Xinhua in an interview that "I think there's enormous opportunity (for IMAX) to expand in China. We'll absolutely aggressively pursue that opportunity."
Two new trends in China's cinema industry have given IMAX impetus to pursue its ambitious business agenda, said Gelfond.
First, he anticipated that many more movie theaters of all kinds will be opened in China owing to the rapid growth of the cinema industry. For instance, on the regular screen side, there will be 20,000 cinemas in next five years in China, compared to the current 5,000 ones and 1,500 three years ago.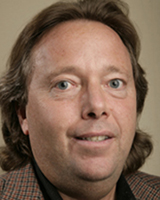 Richard Gelfond, CEO of IMAX Corp 
"The Chinese government has moved the responsibility for cinema from the cultural office to the commerce office," said Gelfond. " They set up very aggressive targets for the growth of cinema in China."
Second, Gelfond pointed to how Chinese audiences are becoming more interested in premium viewing experiences when they go to the movies. This is helping increase interest in IMAX due to the giant screen and the high quality sound.
"Our box-office attendance has been getting better and better every year," said Gelfond.
Take the movie Avatar as an example, IMAX earned $24 million in China from that film, which it played on just 13 screens, receiving almost $2 million per screen. It represents 10 percent of IMAX's total box office revenue.
Another example is "Aftershock," the first Chinese language film IMAX released on par with the Huayi Brothers, China's largest privately owned media group. The film has generated more than $640,000 at the box office, for a per screen average of approximately $55,000 for the opening weekend.
IMAX and Huayi Bros Media Corporation Ltd entered a partnership to release up to three mainstream Chinese pictures in China in last June.
"I'd like to convert more films, especially more Chinese language films with splendid visual results, to IMAX format films. Aftershock is a bit of experiment." said Gelfond. "We're continuing talks with Chinese directors and local studios."
Gelfond's plan is to convert three to four Chinese movies a year in the future. The big challenge, he said, is to identify the right blockbusters, since IMAX is best for blockbusters, but fewer big budget films are been made in China compared to the US.
Starting to explore opportunities in China 12 years ago, Gelfond now has built many partnerships with Chinese film companies for IMAX.
"Most major exhibitors, such as Wanda Cinema Line Corp, the No 1 cinema exhibitor in China, are IMAX's partners in China," said Gelfond.
Its partners also include Lumiere Pavilions, a private movie exhibition company, and Guangzhou Jinyi Film & Television Group. They all have signed deals with IMAX to install more theaters in China.
Since opening its first cinema in China in 2001, in the Shanghai Science Technology Museum, the Canadian firm now has 23 theaters located in big cities such as Shanghai, Beijing, Chongqing, and Dalian.
IMAX will focus its expansion plans on second-and third-tire cities in China, using its portable theater technology to speed up its pace of growth. Using the portable IMAX theater technology, the company can operate IMAX screens even in towns without the necessary basic infrastructure, such as multiplex-style theaters.