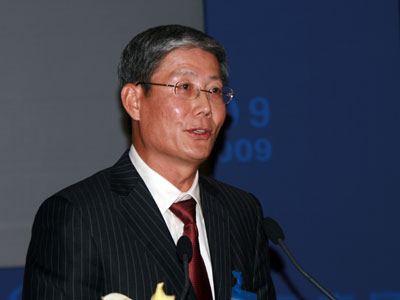 Fu Yuning
China Merchants Group announced a management change on Monday: company president Fu Yuning was appointed new chairman to replace Qin Xiao, who will retire soon; and Li Jianhong was named the new company president, the Wall Street Journal reported.
The State-owned conglomerate said in a statement that Fu has been the company president for about 10 years, but did not specify when the appointment will take effect.
China Merchants Group is the parent company of port operator China Merchants Holdings (International) Ltd and China Merchants Bank Co, the country's sixth-largest lender by assets.