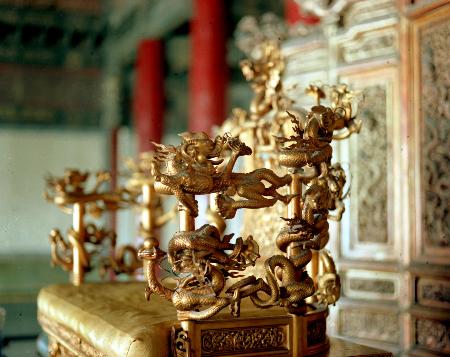 Are dragons in Hall of Supreme Peace too many to count?
Different kinds of dragon ornaments in the Hall of Supreme Peace can be found everywhere. People say there are too many to count. . However, after a lot of hard work, experts figured there were 13,844 altogether.
How much does the Yunlong Stone Strip weigh?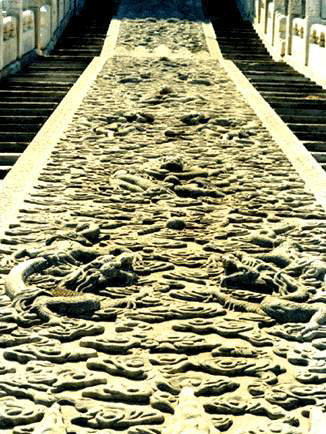 The famous Yunlong Stone Strip paved on the Imperial Palace road in the Forbidden City is the biggest carved stone in China. Records show it was carved from a 300-ton rough stone, weighing 239 tons after roughhewing and 200 after intensive carving.
How many copper jars are there in the Forbidden City?
Historical records show that once there were 308 copper jars in the Forbidden City including 22 gold-plated ones.