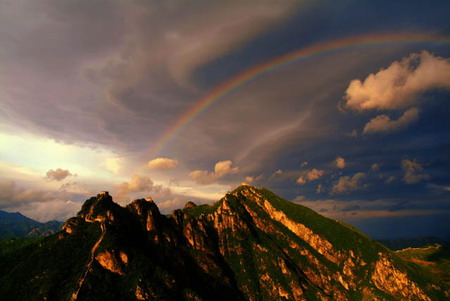 China's government body in charge of the nation's historic sites is hoping the Great Wall's topping of the "New Seven Wonders of the World" list will raise public awareness of the need for its protection.
After Saturday's announcement of the new wonders in Lisbon, Portugal, a spokesman of the State Administration of Cultural Heritage (SACH) said the administration "neither participates in, nor objects to" the poll.
The vote was launched by NewOpenWorld Foundation, a non-governmental organization started by a Swiss businessman and adventurer Bernard Weber. More than 90 million people around the globe voted by Internet and phone.
After the Great Wall came Petra in Jordan, Brazil's Statue of Christ the Redeemer, Peru's Machu Picchu, the Chichen Itza Pyramid in Mexico, Rome's Colosseum and Taj Mahal in India.
Commenting on the poll, the SACH spokesman said since it was associated with commercial activities, the administration had little to say about it.
| | | |
| --- | --- | --- |
| 1 | 2 | |