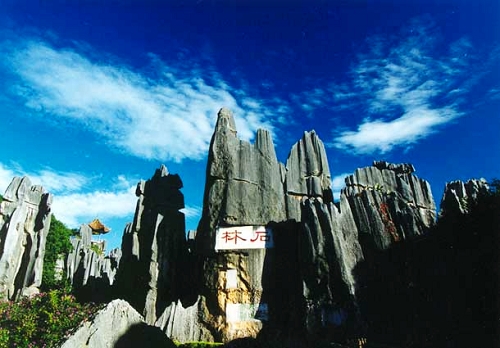 The South China Karst, which is made up of the stone forest in Yunnan Province, Libo County in Guizhou Province, and Wulong County in Chongqing City, was inscribed on UNESCO's World Heritage List Wednesday.
The site nomination was approved by the ongoing 31st World Heritage Committee's annual meeting, which convened in Christchurch New Zealand Saturday.
The 10-day conference will also review sites in danger, site management and protection, and will acknowledge national tentative lists for possible future World Heritage sites.
Forty nominations for new sites will be debated during this meeting.
In 1972, United Nations Educational, Scientific, and Cultural Organization (UNESCO) adopted the World Heritage Convention as a way to encourage the identification, protection, and preservation of the world's most outstanding cultural and natural heritage sites.
With 183 member countries and more than 800 sites, it is one of the most widely supported United Nations conventions.