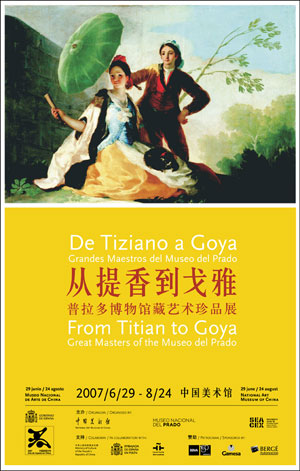 FROM TITIAN TO GOYA.
GREAT MASTERS FROM THE MUSEO DEL PRADO

The exhibition, which is being held to celebrate the "Year of Spain in China", consists of 51 pieces from the Prado Museum's collection of paintings. The aim of the exhibition is to demonstrate the riches of the collection from the 16th Century to the beginning of the 19th Century.