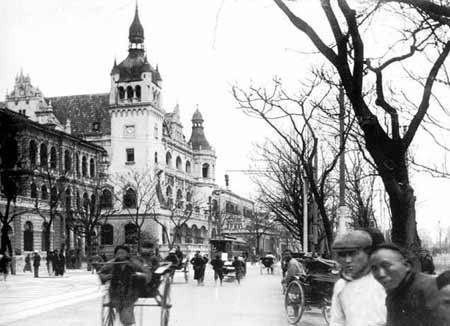 A sound track of the singsong tones of peddlers selling snacks and junkmen collecting old newspapers drew a large crowd of Shanghainese to a folk culture exposition Thursday.
Citizens of different ages held their breath as the hawkers' voices, popular in nearly all Shanghai communities before the mid 1980s, were replayed.
"They have brought back my memories of old Shanghai," said old Sun, 66, who won a key ring when he successfully mimicked and interpreted a hawker's lines.
"He was saying 'snails, please buy fresh yellow snails from Ningbo'," said Sun, who, as a young man, enjoyed the snack from neighboring Zhejiang Province.
People of Sun's age were most active in the quizzes led by the organizers of the "sound museum".
| | | |
| --- | --- | --- |
| 1 | 2 | |