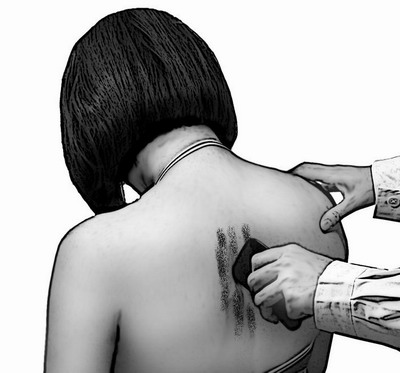 Do you suffer from chronic pain? Poor circulation? Lymphatic congestion? Inflammation? Fatigue? Infections? Physical or emotional stress? If so, the ancient Chinese secret of Gua Sha may be for you.
Readers' comments:
lauralee:i heard that it's painful when scraping,but after finished,you'll feel very comfortable.
shellybelly: I TRIED ONCE WHEN I GOT COLD.It works well, you won't feel pain after that, feel little bit lazy and hard. After 2 days,would feel very relax..you can try ..it helps to less the pain,move out the stress...
Have your say atForum
Gua means to scrape or rub, and sha is a "reddish, elevated, millet-like skin rash" (petechiae), somewhat like a conglomeration of blood blisters, but smaller. Gua Sha intentionally raises a sha rash in a traditional ancient Chinese healing technique that dates back over 2,000 years and is still practiced by many Chinese today.
Is Gua Sha safe?
When is Gua Sha used?
Where is Gua Sha applied?
How is Gua Sha applied?
What kind of instrument is used to do Gua Sha?
How fast will the petechiae fade?
Find answers to these questions on page 56-57 at