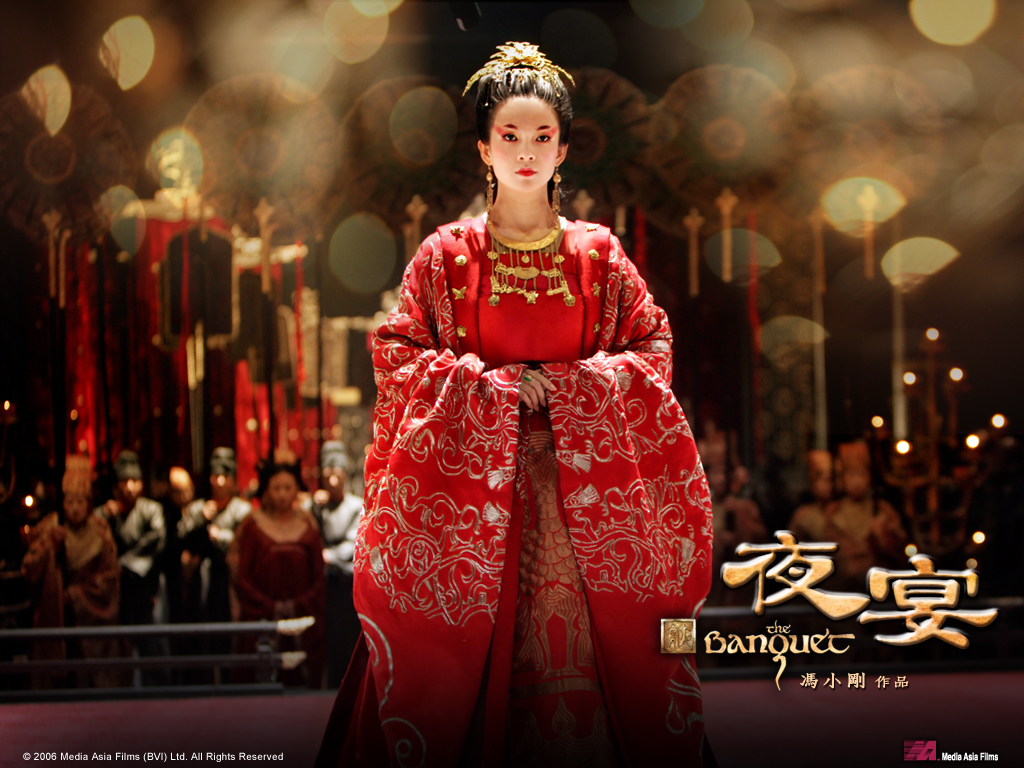 The dressing and make-up of Zhang Ziyi in the film "The Banquet" is a mirror of Chinese fashion in the prosperous and open Tang Dynasty (618-907 A.D.).
Wider Collar: Beautiful and Dignified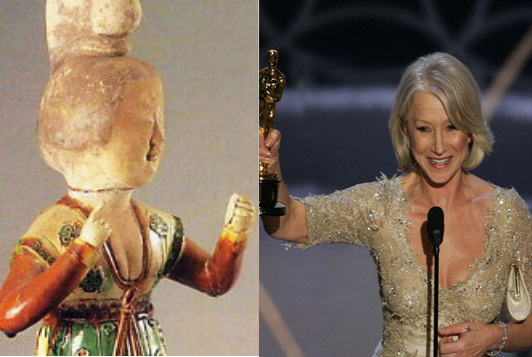 The hundred-year old Cosmopolitan Magazine is the barometer of the latest fashion. Its cover girls usually have a third of their chests exposed. The V-shaped collar of Helen Mirren, who won a best actress Oscar in 2007 for her role in "The Queen," might represent the standard of Cosmo.
A millennium ago, wider collars were also in style with fashionable Tang women. The collar of a Tang figurine is measured at 0.26 m in depth and 0.24 m in width.

Facial Makeup
Fashion is almost a fulltime job for women, both in ancient or modern times. It could not be more stunning to find that fashionable Tang women and today's trendsetters do share some similarities in cosmetic taste.
More details about the similarities are on the page58-59of