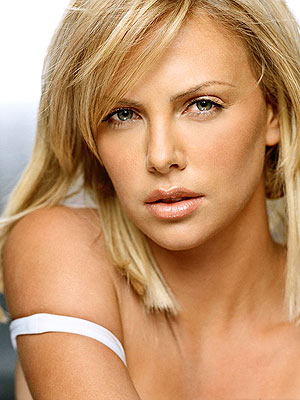 Charlize Theron reportedly enjoyed a date with a mystery man just weeks after splitting from her partner of nine years.
The Oscar-winning beauty - who is rumoured to have called off her relationship with actor Stuart Townsend over the Christmas period - was seen having a meal at Hollywood's exclusive Chateau Marmont last week with the handsome male and onlookers says they looked more than friends.
One said: "It looked like a date. They had dinner, then left together."
Over the weekend, it was claimed Charlize had told friends she split from Stuart after a trip to Mexico over the festive period, and had stopped wearing an antique commitment ring he had given her as a sign of his love.
A friend of the couple said: "Stuart is gutted but Charlize said that she realised during the Mexican holiday the relationship was over. They had become more like brother and sister than lovers. It was she who ended it."
The 34-year-old actress - who is yet to comment on the reports - is now reportedly living in their main home in the Hollywood Hills, while he has moved his belongings into their beach house.
Stuart has previously spoken about how he considered Charlize to be his wife, even though they'd never married.
He said: "I didn't do a church wedding or anything but we consider ourselves husband and wife. I don't need a certificate or the state or the church to say otherwise."