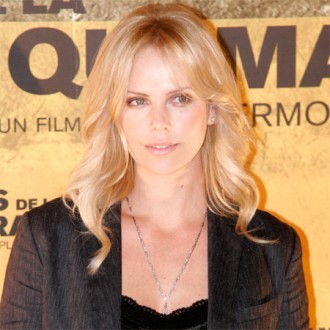 Charlize Theron is ready to have children.
The 'Road' actress feels fulfilled with her career achievements and is now looking forward to settling down and raising a family with her boyfriend of nine years, actor Stuart Townsend.
She said: "I feel very blessed to have had a certain amount of success and now I'm reaching the point where I would love to be a mom. I know I want to raise a big family and it's just a question of time.
"I know I'm ready for that phase of my life and I know that Stuart is the man I want to take that step with."
The 34-year-old South African star says she and Stuart, 37, are as much in love as they have always been and credits their "great friendship" as helping to keep their relationship together, even when work commitments force them to be apart for months at a time.
She added in an interview with the Daily Mirror newspaper: "Stuart is a remarkable, warm, caring man. We've been able to make a great life for ourselves and that can be pretty hard in this business when you're travelling and sometimes separated.
"What holds us together is great love, great respect and great friendship - we're lucky in that we've discovered a way of enjoying our time together and being happy. Even after nine years, we're still completely crazy about each other."