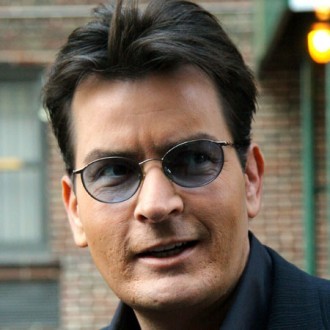 Charlie Sheen will appear in court on Friday (22.01.10), after the original date was postponed due to his wife needing emergency dental surgery.
Charlie Sheen's court date has been postponed.
The 'Hot Shots!' actor, who has been accused of attacking his wife Brooke Mueller on Christmas Day (25.12.09), will now have to wait until Friday (22.01.10) for a review hearing after his spouse needed emergency dental surgery.
Related readings:


 Charlie Sheen visits sick wife, reconciliation underway?


 Charlie Sheen tapes first show since felony arrest


 Hanes drops ads featuring Charlie Sheen
A source said: "She has been ordered by the doctor to stay in bed for 72 hours."
The court date is set to review the order than bans Charlie from contacting his wife - with who he has twins, 10-month-old Max and Bob - with Brooke keen for it to be relaxed.
Mueller's attorney Yale Galanter said: "Even though a court order has prohibited Charlie from being around Brooke, she wants her husband to see his kids as often as he likes. And the kids have seen their father several times.
"Brooke and Charlie will appear in court Friday morning but they will not come to Aspen from Los Angeles together."
Court papers had been filed requesting that Brooke be allowed to attend the court hearing by telephone, but the law requires them both to appear in person, forcing the case to be postponed.