Britney Spears has topped a poll of the top Hollywood meltdowns of 2007.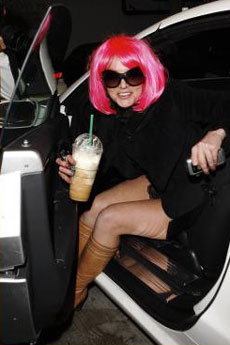 The Toxic singer beat out competition from Owen Wilson to score the number one spot on the list compiled by American magazine Us. Spears' public downfall has spanned the whole year (07) and included such incidents as emerging from a car without wearing any underwear; shaving her own head; a stint in rehab; a disastrous performance at the MTV Video Music Awards; a divorce from Kevin Federline and an ongoing custody battle over her two infant sons.
Second-placed Wilson attempted suicide in August (07), while Paris Hilton came third following a tumultuous year which saw her jailed for violating her probation for drink-driving.
Lindsay Lohan, who was arrested twice for driving under the influence and checked into rehab twice in 2007, came fourth, while British singer Amy Winehouse is in fifth place.
The top 10 Hollywood meltdowns of 2007 are:
1. Britney Spears
2. Owen Wilson
3. Paris Hilton
4. Lindsay Lohan
5. Amy Winehouse
6. Cameron Diaz
7. Rosie O'Donnell
8. Ellen DeGeneres
9. Alec Baldwin
10. David Hasselhoff.