China: Japanese FM remarks 'irresponsible'
(Channel NewsAsia)
Updated: 2005-12-22 16:19
His remarks came after the release of a new Chinese government paper reiterating Beijing's intention to rise peacefully into a global power.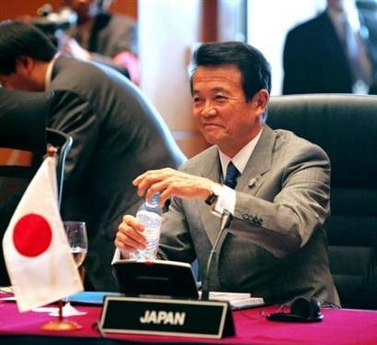 Japan's Foreign Minister Taro Aso on Thursday called China's military buildup a threat, the latest barb traded between the Northeast Asian neighbors and wartime foes who feud over everything from rights to energy resources in the sea to the way history is taught in school. China on Thursday accused Aso of making irresponsible remarks about Beijing becoming a "considerable threat" because of its rising military spending and nuclear weapons.[Reuters]
"Building a harmonious world of sustained peace and common prosperity is a common wish of the people throughout the world as well as the lofty goal of China," the Chinese document said.
Relations between China and Japan have been badly strained of late, with Beijing angry over Japanese Prime Minister Junichiro Koizumi's visits to a Tokyo shrine that commemorates war criminals among the remembered dead.
China, which was invaded and occupied by Japan before and during World War II, says the pilgrimage shows Tokyo does not fully regret its militarist past.
Japan and China are also bitterly divided over gas reserves in the East China Sea, with Tokyo planning a major increase in patrols in the disputed area.
But China, with its vast labour pool and rising middle class, remains Japan's top trading partner. Data released Thursday showed Japan's trade surplus rising in November for the first time in eight months, with demand from China fuelling Japan's economic recovery.