Corruption on decline, but big fish caught
(Xinhua)
Updated: 2005-12-18 17:22
With punishment meted out to nearly 50,000 corrupt members of the Communist Party of China (CPC) over the last two years, a senior party member said corruption cases are on the decline.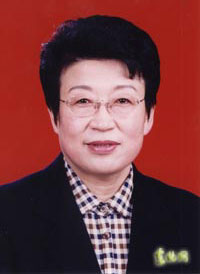 Han Guizhi, former chairwoman of the Heilongjiang Provincial Committee of the Chinese People's Political Consultative Conference, was sentenced to death with a two-year reprieve last week. [Xinhua file]

He Yong, deputy secretary of the Central Commission for Discipline Inspection of the CPC, said while the total number of corrupt cases are fewer, there are more cases involving higher-ranking officials who take bigger bribes and embezzlements.

He stressed that the CPC Central Committee "has the determination, capacity and tools to root out corruption."

He made the remarks in an interview with the latest issue of Study Times.

"Our anti-corruption campaign and Party discipline enhancement are extremely important for the CPC. A lot of achievements have been made, but we must be aware that corrupt activities still exist," he said. "The people hate corruption and require the CPC and government to take strong actions to stop it."

In the past two years, China prosecuted and punished nearly 50,000 corrupt officials at various levels in the nationwide anti-corruption drive, according to the latest government figures.

Meanwhile, the government has made efforts to prevent common people's interests from being hurt by corrupt officials who have been accused of illegally confiscating farmers' land, embezzling public funds and delaying payment of migrant workers' wages.

"Despite the decline in the overall number of corruption cases there is a greater number of cases involving higher ranking officials who are accused of taking larger bribes and severely impairs the image of the CPC and government," He said.