Gucci, Prada, and Fendi, Oh My!
By S.E. Congdon-Martin (City Weekend)
Updated: 2004-03-03 11:21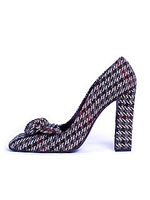 Those with a keen eye for bargains have already noticed the word "outlet" on advertisements throughout town. Like their successful foreign models, Shanghai's most established outlet venues, Foxtown and Shanghai Outlet, boast big brand names at discount prices-made possible by out of season or oddly sized stock.

Seeing passed the fact that these outlets feel more like an upscale flea market, Shanghai's fashion lovers can finally achieve the lofty goal of owning real D&G sunglasses or a true Gucci handbag...perhaps. One thing to remember about these outlet malls is that, though the goods are discounted, the good stuff is still very expensive.

One lap around Foxtown's facility, located on the first floor of Shanghai Mart in Hongqiao, may leave you wondering where the rest is; it's not so much a mall as it is a department store. However, their brand offerings are ample with displays of sunglasses from Replay to Dior (Y800+) and a display of Gucci, Prada, and Fendi bags (Y2000+). You can even buy a sexy black velvet tux at the Versace display for Y4500, provided you fit its massive frame.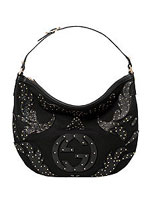 If you are on a tighter budget, Adidas and Converse have deals that make it worth your while, like Adidas sneaks for Y250 or a Converse tee for Y90. Similarly affordable are the perfumes at a kiosk toward the back of the space. Gucci, Boss, and Ferragamo scents are well within the average Joe's budget, as are the Jockey underthings at the opposite display.

Shanghai Outlet, housed in a flaming yellow warehouse north of Zhongshan Park, has more range and potential than Foxtown. If you are shopping to buy, this is the outlet to visit. With popular Chinese brands and several mid-range brands like Benetton, Nike, Adidas, and Bali, the prices are far more reasonable. Everything from watches to lingerie to froo-froo ball gowns and copious accessories are available here. The highlight, however, is probably the Benetton shop, where discounts are as high as 70-80% off. With grand plans to expand further in terms of brands and size, The Ides of March are rumored to bring more coveted Italian brands like Prada, Fendi, and Gucci.

Though a little out of the way, these outlet malls are well worth the trip if for no other reason than to escape the market-mazes of fakes and remind yourself what real Versace looks like.
Foxtown
Shanghai Mart, 1F
2299 Yan'an Xi Lu
T: 6236-0308
Shanghai Outlet
1475 Jinshajiang Lu
T: 5282-7066