Rock's bad boy Zheng Jun grows up
( 2004-01-12 09:23) (eastday.com)
Even rockers have to grow up. Rock veteran Zheng Jun is taking responsibility for his four-year-old daughter, doing more commercial music, and planning a new album. Jin Haili talks face to face with a newly-mature, mellow Zheng.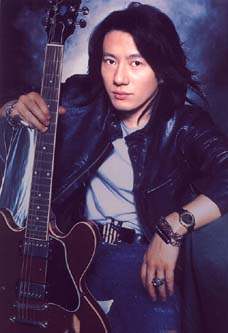 Zheng Jun is way too cool to impress the media. He leans back into the sofa, unsmiling. Only a navy scarf, casually draped around his neck, breaks the monotony of his all-black ensemble. He barely seems to notice when the flashbulbs go off, pop-pop-popping in his face.
Zheng's cool detachment has done nothing to dampen the enthusiasm of the public, gathered in the Marble Hall of the Portman Ritz-Carlton Shanghai where in half an hours' time, the second-round nominees for the Chinese Music Awards will be announced. Zheng has known for days that he is not on the list, and he is, predictably, cool about this.
"Awards mean nothing to me,'' murmurs the 37-year-old. "What a singer has contributed to music as a lifelong cause is not something that can be measured.''
A prettily-worded face-saving device? Perhaps, since he beams broadly when the awards' organizing committee presents him with an unexpected special award: the ``Ten Year Friendship Award'' marks the 10th anniversary of both the awards and of Zheng's decade-long career. Like most rock singers of his generation in the Chinese mainland, Zheng comes from a family of intellectuals. He received a thorough grounding in the classics, which later proved advantageous when it came to writing poetically beautiful lyrics.
Like many artists, however, his life was also marred by tragedy: at the age of seven, Zheng's father died after a protracted battle with cancer. The fallout was severe: Zheng announced the existence of a four-year-old daughter late last year, who was being raised in the United States (by Zheng's girlfriend who was his classmate in university) because ``he had no idea how to be a good father.''
Explaining that he was concerned about the effect of media attention on a young child, he averred that ``now I feel I am mature enough to fulfill the obligation of a father and a real man.'' The obligations of his music, however, were ones that Zheng always fulfilled. Zheng first heard western music in the late 1980s as an industry and foreign trade major at the Hangzhou Institute of Electronics Engineering. Western music fascinated him, particularly the sounds of 1960s and 70s pop and rock from Britain and America.
By 1988 he had established a band called ``Ammunition,'' which soon became known at local universities for their reinterpretations of works by names like the Rolling Stones, the Doors and Led Zeppelin. In 1992, Zheng's life took one of those life-changing turns. In Beijing, when he applied for a student visa to the United States, he met guitarist-turned-agent Guo Chuanlin. Guo was with the band ``Hei Bao''(``Black Leopard'') and after listening to some of Zheng's demos, he recommended him straightaway to Red Star Productions.
Red Star had a pedigree of its own: the Beijing-based recording company was founded by Hong Kong rock band Beyond's former agent Leslie Chan -- the man who offered Zheng his first contract. Zheng's debut record, ``Naked,'' with all ten songs written by Zheng, was an instant hit, and something of a miracle in the music scene of Chinese mainland back in 1994 when the market was dominated by the exceedingly sentimental pop tunes. Songs like ``Back to Lhasa,'' ``Cinderella'' and ``Naked'' are still widely admired even by the young listeners because the sources of his inspirations range variously from romance to the country's nature beauty and his lyrics usually read like soliloquy, reveals his innermost feelings.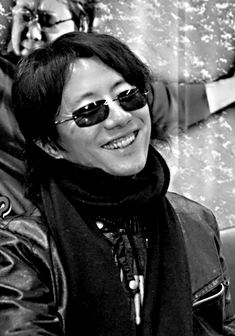 ``I don't know why I love you so much. I can give up the whole world but not you. You are not beautiful but lovely indeed. Oh, Cinderella, my Cinderella,'' sings Zheng in one of his best-known song ``Cinderella.'' ``His voice sounds lazy but moving and powerful at the same time,'' says Cai Yi, 16. ``It perfectly matches the slight gloominess his melody conveys.'' Still, like most of her pals, Cai admits that Zheng is further down on her list of favorite pop stars -- leading the pack are younger singers like Jay Chow and Jolin Tsai, whose tunes are much easier to sing along to.
It is obvious that surviving as a rock singer in this fickle industry, with its pretty faces and prepackaged icons, is challenging. Compromise is often inevitable. After the release of his latest album, ``Life Is Full of Sunshine,'' in late October -- his fifth album, which features adapted version Chinese pop songs from the 1960s to the 1980s, he has been on a two-month promotion tour of the major cities, a rare event in his decade-long career. And, to top it off, Zheng even consented to a duet with Hong Kong diva Kelly Chan, who stands for the ``trash pop music of Hong Kong,'' as Zheng himself said in 2002.
``I was never stubborn about anything except when it comes to doing my own music,'' says Zheng, who was also the first singer on the Chinese mainland to be covered by Billboard Magazine, back in 1997. That year Zheng issued his record named ``The Third Eye'' after signed a three-year contract with the then Hong Kong-based Polygram Far East, which, according to the magazine, was ``one of the multinational label's strategies baying for access to the mainland market.'' Like other rock stars before him, Zheng has recently tested the waters of the filmmaking industry. Earlier this year, he played the part of a young officer in ``My Heart Flies,'' directed by the well-known songwriter Gao Xiaosong. But don't look for him to give up his day job anytime soon -- his performance, he quips, would only receive a passing grade.
``I am content with my current life as it is now. I can still belt out what I feel and understand about this world,'' Zheng says.
``I think that's the most important for me.'' This year looks to be a busy year, what with his new parenting duties, the issue of his sixth album and his first book. He's keeping these projects close to his chest, but as the lyrics in his song ``One-third Ideal'' say: ``Sometimes we're sober-headed while sometimes not, the only thing that matters is not to lose the way.'' Zheng Jun's Albums 1994 ``Naked'' 1997 ``The Third Eye'' 1999 ``In Full Bloom'' 2001 ``Zheng Jun'' 2003 ``Life Is Full of Sunshine''