Man used text messaging for sex with teen
( 2003-12-30 15:23) (Agencies)
A 49-year-old man was ordered to undergo community rehabilitation after he admitted using cellphone text messages to seduce a 14-year-old schoolgirl into having sex with her.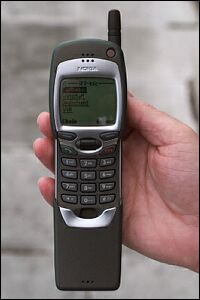 David Jarvis swapped sexual jokes with the teen with SMS text messages, then arranged -- also by text -- to meet her and have sex with her consent, his trial at Exeter Crown Court in Devon was told.
This happened twice before the girl was confronted by her suspicious mother and revealed what was going on.
Jarvis pleaded guilty in November to charges of unlawful sexual intercourse with a girl under 16 and indecent assault.
On Monday he was sentenced by judge Graham Cottle to three years of community rehabilitation, with the condition that he participates in a sex offender group program.
Though the girl was "entirely consensual" about having sex with Jarvis, the judge said he should have realised that, at his age, what was happening was "completely wrong".