Urbanites are encouraged to go retro and embrace the term "comrade"
( 2003-12-25 09:09) (Cityweekend.com)
One would think that in these great days of cosmopolitan excess of China's cities - almost 20 years after Deng Xiaoping informed the populous as a whole about the glories of richness - that the term "comrade" would have entirely fallen out of currency.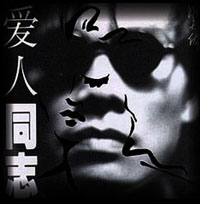 Of all China's cities, Shanghai would be the last place one would expect to embrace the retro term that makes Westerners think of long-haired idealists of 1970s university campuses - and makes Chinese people think of the rhetoric of former days.
And yet, in March this year, the Shanghai government published a notice to all officials encouraging them to set an example to the people and start calling each other "comrade" (tongzhi,) once more. According to the brief, comrade was deemed preferable to the more hierarchical term "boss" that has been adopted in China's halls of power. Comrade, the notice stated, should be adopted both for spoken and written forms of address.
Does this mean people will soon be stopping for a Starbucks latte served by Comrade Barista, before hopping into a cab driven by Comrade Driver and apologizing to Comrade Boss for being late for their meeting?
When we Chinese twenty-somethings were kids, our elders liked to call each other Comrade, believing it a reflection of new China, far removed from the reactionary days of Imperial China. The practice of calling people by their office or position stemmed back to feudal times, where it was imperative to show respect and know your own place within society. The practice also had the added benefit of asserting your authority and supremacy - no matter how minor - over those in the lower orders.
Comrade emerged as an alternative under Sun Yat-sen, who began to use the title among members of his Republican Party. Literally translated, the Chinese word for Comrade means someone having the same aims as those around them.
In 1959, Chairman Mao began to encourage Party members to adopt the term, and long after Liberation the word was commonly used among family members and in work units.
As my generation grew up, other words gradually crept into our vocabulary, and Comrades were sidelined in favor of other, more hierarchical names. Teachers and editors-in-chief became laoban (boss), waitresses were called xiaojie (Miss), and drivers became shifu (driver).
Misled by some TV programs, the term Comrade also assumed a special meaning - as slang for gay men.
Over the last 10 years, casual acquaintances became known almost exclusively by the Western-tinted terms xiansheng ( Mr.) and xiaojie ( Mrs.).
But does this mean the Shanghai government is way out of step to even dare to suggest that their Party members revive the term Comrade among their ranks? No, not really. The intention, it seems, is to remind the city's representatives that they should not believe they are above the people, merely representing them. As Representative Xia Lanzhen put it, "The term 'Comrade' gives a person a close feeling, encourages us to think we are equal." In other words, they're being stripped of their airs.
Whether this is a trend that will catch on anywhere other than the halls of power, however, remains to be seen, and given the current trend for opening "communes" for the ultra chic in urban centers around China, you never know - it may well just catch on once more.