It's a boy for Russell Crowe and wife
( 2003-12-23 17:00) (Agencies)
Russell Crowe, star of "A Beautiful Mind," now is the father of a beautiful child.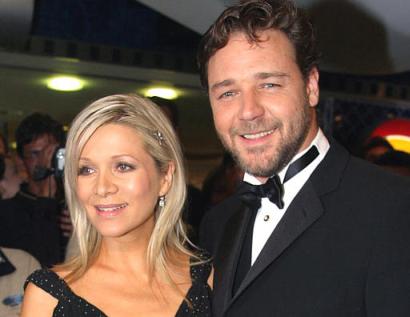 Actor Russell Crowe and his wife Danielle Spencer arrive at the Australian premiere of his movie 'Master and Commander: The Far Side of the World' in Sydney, Australia, in this Nov. 26, 2003 file picture. Crowe has become dad after Danielle gave birth to a baby boy, his publicist said Monday Dec. 22, 2003. Charles Spencer Crowe was born Sunday night. [AP]

His wife, Danielle Spencer, gave birth to Charles Spencer Crowe Sunday night. The baby weighed 6 pounds 2 ounces, Crowe's Australian publicist, Wendy Day, told Australian Associated Press.

Crowe married Spencer, a 32-year-old singer, April 7 at his sprawling rural property of Nana Glen near the east Australian beach resort town of Coffs Harbour.

The 39-year-old actor, who won an Oscar for "Gladiator," was nominated for a Golden Globe Award last week for "Master and Commander: The Far Side of the World."

If Crowe is nominated for an Academy Award, he'll skip the Oscars eremony to stay at home and change his son's diapers, said his father-in-law, Don Spencer. "That's what he says, I think he'll be a fantastic dad ... he's over the moon."

"It was very hard to get the baby from him actually," Spencer told Australia's Nine Network. "We kept saying, `Has anyone else got a chance of holding this baby Russell?' He said, `I'm bonding, I'm bonding.'"