Internet Information Service Committee launched
( 2003-12-08 15:07) (chinadaily.com.cn)
Internet Information Service Committee, a branch of Internet Society of China (ISC), was inaugurated Monday in Beijing. A committee official said the establishment of the committee will help the healthy growth of the online information industry in China.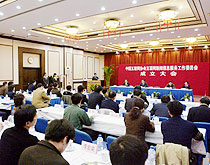 More than 40 delegates from China's main websites, including sina.com, sohu.com,, peopledaily.com and chinadaily.com.cn, attended the launching ceremony. The committee has a total of 49 permanent members.
Liu Zhengrong, deputy director of the Internet Affairs Bureau of the State Council Information Office (SCIO), was elected chairman of the committee. He said his committee will try to give a helping hand to the member websites; meanwhile will better guide the development of the hi-tech sector.
During the inauguration meeting, the 49 delegates also signed on the Self-Regulation Principles of Internet Information Service Committee.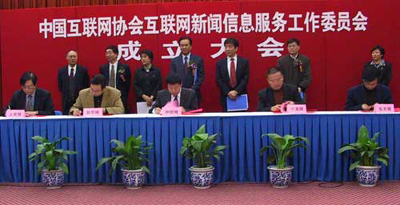 On Saturday, the China National Internet Information Center (CNIIC) said the number of Chinese Internet users is expected to reach 78 million by the end of the year, second in the world only to the United States.