Topless photos of Cameron Diaz banned from publicising
( 2003-11-26 16:38) (Agencies)
A Los Angeles photographer has been barred from selling topless photos of actress Cameron Diaz taken before she became famous.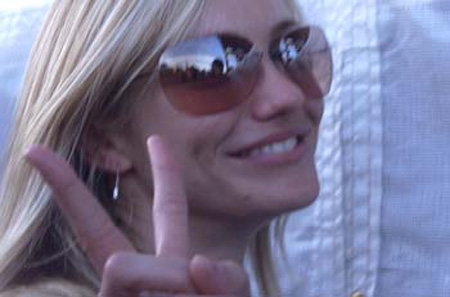 John Rutter was issued with a permanent court injunction that also prevents him from publicising the photos in any way or keeping them in his possession.
Rutter has been charged with attempted extortion for allegedly demanding $3.3 million from the "Charlie's Angels" star for the pictures which were taken in 1992.
Prosecutors say that Rutter this summer threatened to sell the photos to a group in Europe, saying they would be posted on billboards and buses in Japan to coincide with the release of the movie "Charlie's Angels" Diaz, 31, who made her feature film debut opposite Jim Carey in the 1994 comedy "The Mask", has been fighting through the courts for months to prevent the photos being published.