Love letters from Michael Jackson to his accuser
( 2003-11-25 11:14) (Agencies)
One of Michael Jackson's most famous friends, Elizabeth Taylor, has spoken up for him, but the pop superstar's own words could hurt him, if investigators find evidence of a sexual relationship in a cache of love letters reportedly sent to his young accuser.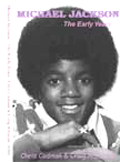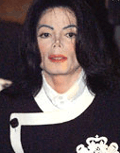 Michael Jackson's facelift

Jackson is also facing a challenge to his fitness to be a parent. Attorney Gloria Allred filed papers with California state child protective services on Friday to have Jackson's three children temporarily removed from his custody, alleging that there is substantial risk he will sexually abuse them.

Jackson was accused of molesting a child in 1993, but the case never went to court and the pop star reportedly paid millions of dollars to settle a civil suit with the family of the boy who accused him.

In that case, too, letters Jackson wrote the boy were seized by investigators, but they decided not to pursue the case because the alleged victim refused to cooperate.

In the search of Jackson's massive estate on Tuesday, investigators reportedly seized the new letters along with photographs, videos, computers and discs.

According to a report in The Daily Telegraph of Australia, the letters will likely be one of the most powerful elements of the prosecution's case against Jackson.

"The district attorney is convinced these letters will be crucial to the case against Jackson," a source close to the investigation told the newspaper. "The boy told investigators about letters and poems and their precise location inside Michael's home. бн They are very explicit and intimate and show a degree of familiarity. Basically, they appear to be love letters from Michael to the boy."

Taylor defended Jackson in a statement released Sunday, and a teenager said today on ABCNEWS' Good Morning America that he stayed with the entertainer at his Neverland ranch and does not believe Jackson could be guilty.

"He has a heart," said Ahmad Eletab, who says he has known Jackson for seven years. "They're just using this against him because he has a big heart and he just loves everybody."

He said he knows the boy Jackson is accused of molesting and claims the two were never alone together.

"There's always like 20 kids, they're never just alone," Eletab said.

"He's like a father to all the kids, even though he's not a father to them," the teenager said. "He's a good father to his kids, too. When he's with his children, he sleeps not just with the other kids but with his own kids in the same bed as well."

Taylor came to Jackson's defense on Sunday, issuing a statement that said: "I believe Michael is innocent and that he will be vindicated."

Jackson has been in seclusion with family and friends in Nevada since he surrendered to Santa Barbara County authorities on Thursday. He was booked on counts of committing lewd or lascivious acts with a child under 14, and then released on $3 million bail.

Formal charges will be filed sometime after Thanksgiving, officials said.