Sex writer creates a stir, gains a following
( 2003-11-24 09:01) (eastday.com)
Li Li, a young writer from Guangzhou, lost her job and became the center of widespread media controversy simply because she wanted to discuss her sex life.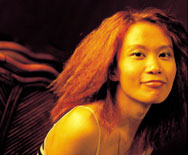 Muzimei

Unlike most young women, however, Li wasn't telling her secrets to a few friends over a cup of coffee, she was sharing her bed-hopping exploits with the world via the Internet.

Under the pen name Muzimei, Li began posting an online diary, or weblog, on June 19.

The diary, which included essays on relationships and love as well as a detailed account of her own busy sexual schedule, earned her a growing following of fans and a loud chorus of media critics, who argue her writing is unfit for the public.

But the public is reading it, and more people are logging on every day to see what she has to say and find out what she has been up to - and with whom.

The Website that hosts her "blog" (www.blogcn.com) recently had to update its servers to deal with the 6,000 new readers she attracts daily.

As of November 11, 110,000 people were reading her titillating tales each and every day.

But the strong response has come at a price for Li, who lost her job as a relationship columnist for City Pictorial, a Guangzhou-based magazine, after many publications around the country began writing negative stories about her.

A section of her blog called "Love Letters Before Dying," which housed all the juicy bits, has also been blocked, although her essays are still available.

"It's my personality, I never do things that everybody else does. I want to be unique," Li told the media when the controversy first arose. She has since stopped doing interviews, blaming the press for her unemployment.

The press, unlike her readers, has been tough on the 25-year-old and her views.

"I suppose love is only the sexual relationship between a man and a woman, nothing else," she wrote in her journals - a statement many conservative media outlets were less than impressed by.

She didn't help matters by admitting that her strong physical desires had completely killed her interest in marriage.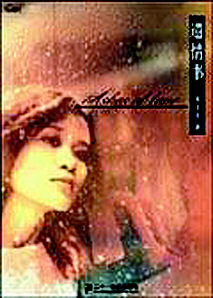 While the media called the diary "behavior that needs to be stopped," some young people have stood up for her, writing about her at length on many Internet message boards.
"It is none of my business, she can say anything she wants. I won't read it but I can tolerate that," said Isabelle Jiang, a 30-year-old accountant living in Shanghai.
Many papers jumped on a quote from the mother of a 12-year-old "Muzimei fan" to prove she was having a negative influence on the young.
"When I read the articles to which my daughter was attracted, I felt quite astounded. The Website is obliged to prevent this rubbish from being extended," said the angry mother.
Zhou Xiaozheng, a sociology professor from People's University of China, said Li is part of a generational change in China."Muzimei is a representative of a growing number of young people in China who have become indifferent to their responsibilities."
Since 2000, several female authors have built a reputation by writing explicitly about sex, including Mian Mian ("Suger"), Wei Hui ("Shanghai Baby") and Jiu Dan ("Crows"). "Shanghai Baby" was so explicit, and such a strong seller, that it was banned in the country.
"Chinese people were always known as conservative and traditional. That's why it is interesting to see that people's social behavior has changed so much in such a short time," said Dr Li Yinhe, a well-known Beijing sociologist.
¡°If I married, I would still have se with other men,¡±¨C when asked for her opinion on marriage.
¡°How can I be so promiscuous? Because I do not use sex to exchange anything, such as money or mariage,¡±¨C in her diary, November 4¡°It makes me happy, and gives me the chance to study men; every man has his particular characteristics,¡±£­when asked why she changes sexual partners so often
¡°Sometimes, I think mn are all the same when they are naked,¡±¨C in her diary
¡°To me, the point of having relationships with men is to have sex with them,¡±£­in her column article.
¡°I am ¡®evil¡¯ since I activate the dark side of men¡ature,¡±¨C when talking about herself
¡°If others ask me about you, I say that you are a girl who hates to be controled by others.¡±£­quote from her mother in her diary