AIDS vaccine trial fails
( 2003-11-13 17:25) (CNN.com)
An experimental AIDS vaccine tested in Thailand on some 2,500 drug users has failed, biotechnology company VaxGen Inc. announced Wednesday.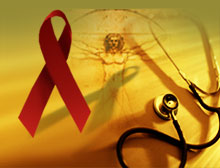 The poor results were widely expected after the Brisbane, California-based company announced in February that a much larger experiment testing its vaccine in North America also had failed to prevent AIDS infections.
Most AIDS researchers agree that vaccines will be the only effective way to control a pandemic that has killed 28 million people around the world and infected 42 million more, most of them in Africa.
Now that VaxGen's vaccine has failed, attention has turned to the two dozen other experimental vaccines being tested on 12,000 human volunteers in experiments around the world.
But none of those are as advanced as VaxGen's two failed experiments and any successful candidate is years away. The Thai results underscored again how notoriously wily AIDS is in beating the body's immune system, company officials said.
"The outcome of this trial is one more reminder of how difficult it is to combat HIV and how important it is for the international public health community to redouble the effort to develop an effective vaccine," VaxGen president Dr. Donald Francis said.
VaxGen's vaccine, like most others being tested, didn't contain the virus itself and can't cause AIDS. Instead, the vaccine contained small, man-made genetic bits of the virus that scientists had hoped would provoke an immune response strong enough to stop the virus from invading healthy cells.
Three years ago, the company enrolled 2,546 people in and around Bangkok who injected drugs and were considered at high risk because of their needle-swapping habits. Half were given the experimental vaccine and half were given a placebo. All volunteers were given extensive risk-reduction counseling, the company said.
The vaccine offered no greater protection than nothing at all: 105 people given the placebo became infected with HIV and 106 people given the vaccine tested positive.
In February, VaxGen announced its vaccine was ineffective against a different AIDS strain found in North America. In that experiment, the vaccine failed in a test with 5,400 volunteers deemed to be at risk because of their sexual habits.
The company was criticized when it said results from a tiny population of blacks and women in the experiment suggested the vaccine may have promise in those groups.
VaxGen said that more extensive human studies would be needed in blacks and women to decide. But the company said it was unable to proceed with those additional studies without any government or other outside funding.
A company spokesman said VaxGen has been negotiating with the U.S. government, but no agreements have been reached.
After the announcement Wednesday, VaxGen's share price fell 5 percent to $9.33 in early afternoon trading on the Nasdaq Stock Market.