Jail for deliberate AIDS spreader
( 2003-11-04 17:23) (CNN)
A Somali refugee who deliberately infected two women with HIV has been jailed for eight years in the first conviction in England in 137 years for passing on a sexually transmitted disease.
Mohammed Dica, 38, was sentenced at the Inner London Crown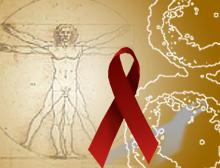 Court after a jury took less than three hours last month to find him guilty of grievous bodily harm.
Crown prosecutors said he was the first person to be successfully prosecuted in England or Wales for sexually transmitting a disease since the 19th century.
There have been similar prosecutions in the past in Scotland.
Judge Nicholas Philpot jailed Dica for a total of eight years on Monday for the attacks on two women whom he deliberately tricked into having unprotected sex with him.
Dica, from south London, told the women he did not need to use a condom during sex because he had had a vasectomy.
One of the victims said her life had been devastated.
"This has been a tragic part of my life," she said in a statement read out by police. "Not only did I find out that I had contracted HIV but I also discovered that the person who gave it to me, whom I trusted and loved, had been infected for five years."
The woman, who has children, said she was glad Dica had been stopped from infecting anyone else. "Sadly this is not over for me. My sentence has just begun," she said.
Police believe Dica may have infected other women and appealed for them to come forward.