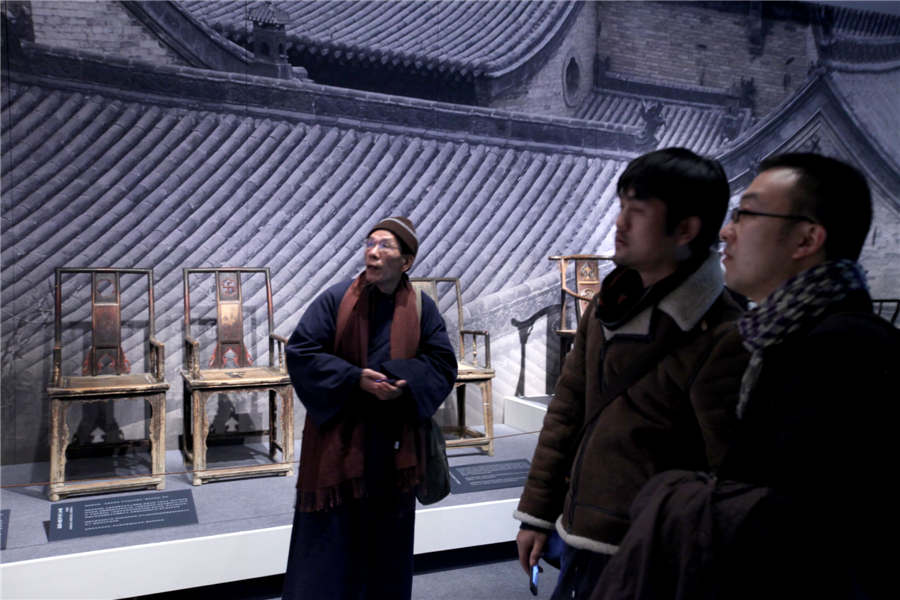 Classical Chinese seats in various styles are displayed in the World Art Museum in Beijing. Photo by Jiang Dong / China Daily
On the World Art Museum's first floor, visitors can appreciate the crafts of classical Chinese woodworking, especially Ming-style furniture, through the simple yet graceful lines that shape a chair.
The Art of Woodworking of Chinese Antique Furniture presents its second show: nearly 100 seats in various styles spanning 1,000 years from the Liao Dynasty (916-1125) to the early 20th century. Its debut exhibition in 2012 centered around the evolution of beds. More...