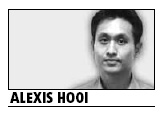 SINGAPORE: Plying the streets day and night to ferry passengers ranging from managers to housewives, cabbies can be a useful barometer for the pulse of any city.
So it seemed only natural that I heard this common refrain in taxis here in Singapore, the venue of key events of the Asia-Pacific Economic Cooperation (APEC) forum, this week:
"Traffic adjustments, tight security, promotional banners and media reports this meeting just seems like a lot of bigwigs talking big business. All I know is whether I'm going to pick up more passengers for me to carry on making a living."
To be sure, a lot of effort has been made by Singapore to successfully host the thousands of delegates and officials from the 21 member economies of APEC, toward the 20-year-old grouping's stated objectives of liberalizing trade in the region.
Already, fresh moves in the past few days to boost business and remove barriers to it include: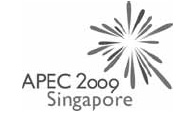 At least six governments agreeing to targets that make the business environment cheaper, easier and faster by 2015.
Businesses persuading APEC leaders to discuss a food security plan toward the abolishment of export restrictions on food.
Trade and foreign ministers agreeing to extend anti-protectionist measures - by refraining from raising new barriers to trade and investment - agreed in July to next year.
Renewing calls to create a regional free trade area.
Rejecting any early end to large stimulus packages designed to help pull countries out of the global economic crisis.
Sideline events that saw countries, including China, signing deals for projects reflecting greater cooperation and business.
At APEC's key CEO Summit on Friday, leaders agreed that the global economic crisis was on the road to recovery, but with numerous challenges remaining and the possibility of stimulus packages and other measures becoming unsustainable if complacency sets in.
Based on the latest joint survey by professional services firm PricewaterhouseCoopers and summit organizers, the message of cautious optimism - that the worst of the economic crisis may be over, but the longer-term challenge is creating balanced and sustainable global economic growth when government fiscal support is withdrawn - also resonated with the more than 350 business leaders polled.
But perhaps more tellingly, the survey showed that less than 30 percent of respondents agreed or strongly agreed with the statement that "unemployment will revert to pre-crisis levels in the next 12 months".
"This would imply a general sentiment that recovery will be long-drawn and unemployment is expected to persist," the survey reported.
Amid all the business jargon being bandied about during the APEC meetings this week, it is these last few statements that will most certainly strike closest to the heart of the common man on the street.
For many people such as the cabbies, managers and housewives hit by the financial downturn, economic endeavors like APEC will mean something when it translates into real action that deals with what they are most concerned about in these times: jobs.
Only then will the forum avoid the label that skeptics have created from the APEC acronym: "A Pleasant Excuse for a Chat".
(China Daily 11/14/2009 page11)