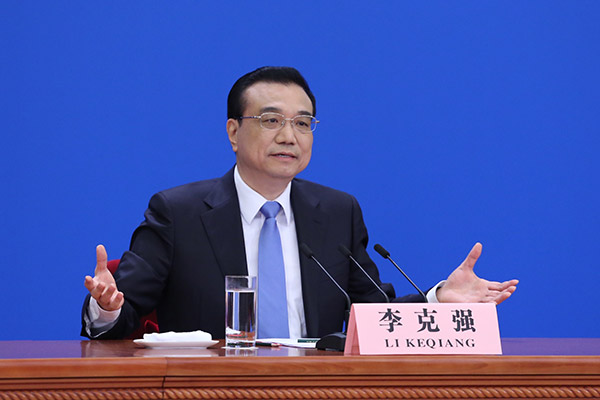 Chinese Premier Li Keqiang gives a press conference at the Great Hall of the People in Beijing, capital of China, March 15, 2017. [Photo by Kuang Lihua/China Daily]
There will not be an eruption of systematic financial crisis in China and it has many policy tools at its disposal to resolve financial risks, Premier Li Keqiang told a news conference on Wednesday.
"Once we find financial risks, we will tackle them promptly to prevent it from worsening," he said.
He also said China's GDP growth target for this year, which is "around 6.5 percent", is not low given China's already big economic scale and would not necessarily be easy for China to achieve.
China will remain an important contributor of global economic growth this year, he told reporters after closure of the annual legislative session.
China contributed to about 30 percent of global growth in 2016.