Live report: 7.0-magnitude quake hits Sichuan
Updated: 2013-04-24 09:14
(chinadaily.com.cn)
| | | | | | | | | | | |
| --- | --- | --- | --- | --- | --- | --- | --- | --- | --- | --- |
|   | | Comments() | | Print | | Mail | | Large Medium  Small | 分享按钮 | 0 |
Welcome to our live rolling coverage of the deadly Sichuan earthquake where we will bring you the latest news as-it-happens. A total an 196 people dead and 21 missing, 11,470 injured in the remote mountainous villages of the province with 1,000 listed in serious condition. Rain and aftershocks have triggered landslides, hampering rescue efforts in a race against time to help more than 2 million people affected.

14:15
The City Earthquake Administration of Chengdu, capital of Sichuan province, has refuted a speculation that the flocks of hoptoads found around the city may be an auspice of a coming earthquake, Chengdu Daily reported. The administration said the phenomenon has nothing to do with the earthquake and is a normal part of the hoptoads' seasonal migration.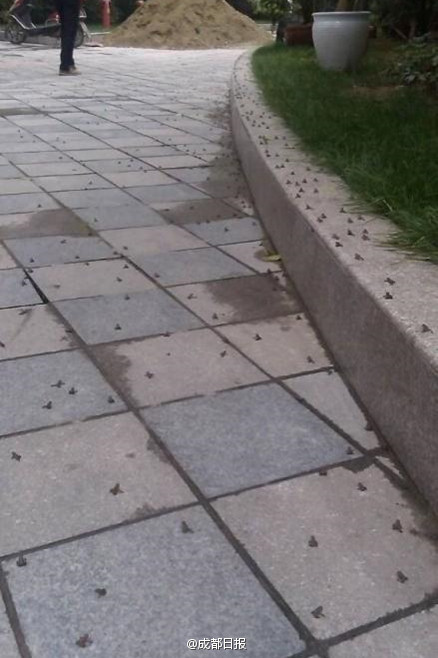 13:20
Two successive earthquakes measuring 4.8 and 4.2 magnitude jolted Yibin city, Southwest China's Sichuan province, on Thursday morning, leaving 47 people injured and thousands of houses damaged, according to CCTV.
10:23
The 4.8-magnitude quake that jolted the juncture of Changning county, Gongxian county and Xingwen county of Yibin city early morning was about 250 km from the Lushan county in terms of crow-fly distance and not related to April 20 earthquake, said Zheng Yong, an expert of Institute of Geodesy and Geophysics, Chinese Academy of Sciences.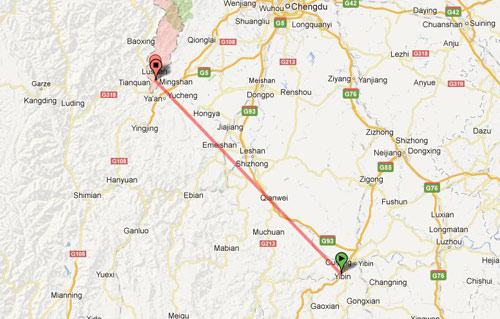 09:44
Sichuan's provincial education department said all primary, middle and high schools are scheduled to resume classes around April 27.
09:34
Latest figures show 478 people have been rescued from the quake zone, according to the relief headquarters.
09:31
Temperatures in quake zone will rise today and tomorrow, the highest reaching 28 C with no rain predicted, according to National Meteorological Center of CMA.
09:05
The Red Cross Society of China (RCSC) said Wednesday that it has raised donations worth 236 million yuan ($37.8 million) from across the country for Lushan earthquake victims.
08:59
The 7.0-magnitude earthquake that hit Lushan, Sichuan Province, on Saturday left 196 dead, according to latest figures. The quake also resulted in 21 missing, said a statement released Wednesday at the website of the China Earthquake Administration.
08:00
A 4.8-magnitude jolted the juncture of Changning county, Gongxian county and Xingwen county of Yibin city, about 230 km from the Lushan county (the epicenter of April 20 earthquake) in Sichuan province at 6:10 am Thursday Beijing Time, according to the China Earthquake Networks Center.
The epicenter, with a depth of 4 kilometers, was monitored at 28.4 degrees north latitude and 104.9 degrees east longitude, the center said.