The Fourth UK-China Internet Roundtable
Updated:2011-09-29 14:19
(chinadaily.com.cn)
| | | | | |
| --- | --- | --- | --- | --- |
| | | | | |
|  Liu Yunshan | Wang Chen |  Qian Xiaoqian | Liu Zhengrong |  Ed Vaizey |
| | | | | |
|  Llias Chantzos | Stephen Crisp |  Pierre Cheung | Ma Huateng |  Representatives |
| | | | |
| --- | --- | --- | --- |
| 500mInternet users  | A growing market | |   |
| China's Internet users has exceeded 500 million - an Internet popularization rate close to 40 percent. [More]  | The number of China's micro-bloggers more than tripled during the first half of this year, and the number of group-purchasing users more than doubled. [More] | The four areas are promoting Internet infrastructure construction, encouraging technology progress and application, accelerating Internet application... [More] | |
| 493,000cyber attacks  | Officials and Weibo | Police and Weibo | |
| China suffered about 493,000 cyber attacks last year, about half of which originated abroad, particularly the United States and India.  [More]  | By August 1, more than 10,000 government departments and officials across China had opened micro-blog accounts. [More] | The number of official police weibo already exceeds 4,000, and almost 5,000 officers use the services to help in their work.[More] | An online game company from Ningbo recently found a novel way to improve the intellectual property (IP) rights situation in the Internet business.[More] |
Previous Roundtable Coverage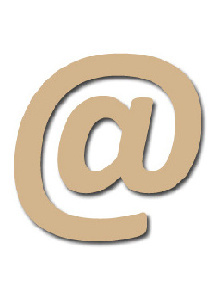 China prepared to defend administration of Net 
China will promote the opening up of cyberspace and welcome foreign firms as long as they abide by Chinese laws and respect traditional Chinese culture.
Internet offers netizens a new voice
The Internet has become an increasingly important platform for the Chinese to express opinions on government policies and social issues, a senior Internet regulator has said.
China, UK reach consensus on web economy
The discussions in the forum examined the future development of the Internet economy, the opportunities for business in this evolution, especially with the development of new mobile Internet technologies and applications.
White paper on the Internet in China