LONDON – As Chinese Vice-Premier Li Keqiang will pay an official visit to the United Kingdom (UK) from Jan 9 to 12, H.E. Liu Xiaoming, Ambassador of China to the UK, briefs China Daily on the purpose and schedule of the visit and comments on the development of China-UK relations in an interview.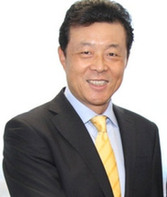 Chinese Ambassador to Britain Liu Xiaoming. [File Photo] 

Q:Would you please brief us on the purpose and schedule of Vice-Premier Li Keqiang's visit to the UK?
A: China-UK relations are flourishing now, which not only serves the fundamental interests of the people of the two nations, but also is conducive to world peace and development.
At the invitation of the British government, Vice-Premier Li Keqiang will pay a four-day visit to Britain from Jan 9. This is the first visit by a Chinese leader to the UK since the coalition government came into office. It marks the beginning of high-level exchanges between China and the UK in 2011 and will go a long way to promoting the sound momentum and continued growth of China-UK relations.
We hope that this visit will reaffirm the China-UK political partnership of equality and mutual respect, economic partnership of mutual benefit and common development, cultural partnership of dialogue and mutual learning, and strategic partnership of close collaboration in international affairs.
Vice-Premier Li will start his visit in Edinburgh on Sunday, meet with Scottish Secretary Moore, First Minister Salmond and visit the Pelamis wave project. On Monday, he will meet with Prime Minster Cameron, have talks with Deputy Prime Minister Clegg, and have separate meetings with Foreign Secretary William Hague, Chancellor George Osborne, Business Secretary Vince Cable, Culture Secretary Jeremy Hunt.
Special coverage:


UK PM visits China
Related readings:


 UK starts new visa services


 Cameron sees China's rise as an opportunity


 Wen, Cameron exchange views on bilateral ties


 UK's Cameron in Beijing on business-centered visit

On Tuesday and Wednesday, Vice-Premier Li will meet with UK's Special Representative for International Trade and Investment His Royal Highness Prince Andrew and people from various sectors of this country to exchange views on different aspects of China-UK relations.
He will have a roundtable discussion with business and financial leaders and make a keynote speech to business leaders of both countries, meet with some young scholars and students, visit the BRE Innovation Park and low-carbon and new energy projects.
Q: What's your comment on the current China-UK relations?
A: I think the China-UK relations kept a good momentum of development during the last year.
The coalition government, which came into office last May, is committed to taking forward the positive China policy of the last government. China-UK relations have since made a smooth transition and continued to make progress.
Prime Minister Cameron led the largest ever delegation to China in November and reached extensive agreement with Chinese leaders on ways to increase political mutual trust and step up practical cooperation. The leaders also set a new target of $100 billion in trade in the next five years.
Exchange mechanisms such as the Economic and Financial Dialogue, the Strategic Dialogue, the Joint Economic and Trade Commission and the Education Ministers' Summit are working well and strengthening our cooperation in relevant fields. Trade in goods for the first ten months of 2010 hit a record high of $40.2 billion.
Mutual investment is also growing fast. In 2009 to 2010 fiscal year, China was the sixth top investment source globally in the UK, while the number of Chinese companies investing in London ranked second.
What's more, people-to-people and cultural exchanges are booming. The Shanghai Expo was a highlight of bilateral cooperation, and the British Pavilion attracted more than 8 million Chinese people and was awarded gold prize in design.
The UK remains the largest destination for Chinese students in Europe and we have seen an emerging "Mandarin fever" among British students. All this has further enriched our comprehensive strategic partnership.
Q: In what areas should China and the UK promote and deepen the development of China-UK relations?
A: The current China-UK relations are staged at a new starting point, and both sides should seize the good opportunity to deepen cooperation and exchanges in various fields from a global and strategic perspective.
On further development of bilateral ties, I think, firstly, China and the UK should continue to promote high-level exchanges and maintain close communication and coordination between leaders of the two nations.
Therefore, the vice premier pays an official visit to the UK at the beginning of this year. China and the UK should also deepen economic and financial dialogue, as well as strategic dialogue mechanisms, to promote understanding and mutual trust.
Secondly, the two nations enjoy strong, complementary economic relations and have great potential and broad prospects in bilateral economic and trade cooperation. The two sides should further expand the cooperation scale, broaden and extend areas of cooperation, and cultivate new growth points.
Thirdly, both sides should strengthen communication and coordination on macroeconomic policies, share experience in managing state affairs as well as economic and social problems.

In addition, China and the UK should enhance cultural cooperation and exchanges among young people, promote communication and coordination in the international affairs to maintain the common interests of both countries and promote world peace and development.
In a word, the two countries should strengthen mutually beneficial, comprehensive and strategic China-UK partnership.