During Shang and Zhou dynasty, Qingdao was the cradle of marine salt, among China's "top four ancient salt areas" and "top five ancient ports". During the Spring and Autumn and the Warring States Periods, Jimo, the second largest town of Shandong province was established.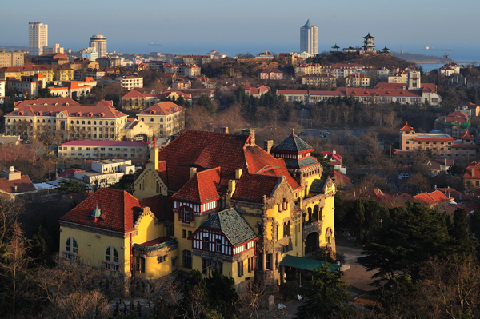 "The ancient city of Jimo" (in modern Pingdu city) has become the oldest relics of Chinese ancient city in existence. Goujian, king of the Yue State, held a meeting with warlords and became the overlord of his time at Mount Langya (in modern Jiaonan-shi). Later when Qin Shihuang, the first emperor unified China, he made 5 nation-wide supervisions and mounted the Mount Langya for 3 times. Langya was also said to be the starting point of China's first recorded ocean voyage, in which Mr. Xu Fu sailed eastwards to Korea and Japan. The Emperor Wu of the Han dynasty, in his early age, used to be the king of East Jiaozhou and had Buqi (in modern Chengyang-qu) as his capital. Emperor Wu was also the king who had the most frequent visits to Qingdao region. In Tang and Song dynasties, as a hub linking northern and southern water transportation, Qingdao became the most important transportation junction and commercial port of northern china. Particularly in Song dynasty, a Trade and Shipping Ministry was established to supervise foreign trade in Banqiao town (in modern Jiaozhou-shi). In Yuan dynasty China's only ocean-linked Canal, the Jiaolai Canal, was built here and flew across the Shandong Peninsula. In Ming and Qing dynasties Qingdao, named as Jiao'ao, functioned as a key fort of coastal defense in northern China.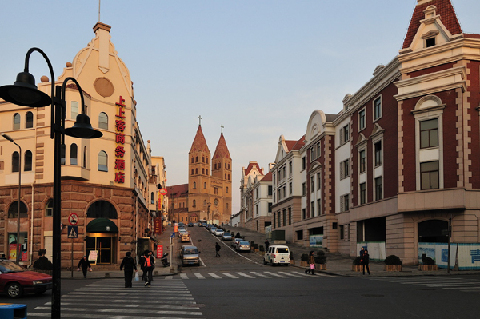 Zhongshan Road
On June 14th, 1891, the Qing government set up defenses in Jiao'ao and Qingdao was established ever since. On November 14th, 1897, Germany occupied and colonized Qingdao, which gave rise to Wu Hsu Reform, initiated by a fraction of reformers in Qing Government in 1898. When the First World War broke out in 1914, Japan evicted Germany and took over the city. In 1919 the national quest of retaking Qingdao's sovereignty triggered the May 4th Movement, which divided China's modern history with its contemporary one. On December 10th, 1922, the Northern Warlord Government withdrew Qingdao's sovereignty and established it as a commercial port. In July, 1929, the Kuomintang government set up the Qingdao chartered city and renamed it as the City of Qingdao in 1930. On January, 1938, Japan invaded the city again. On September, 1945, the Kuomintang Government took over Qingdao remaining as a chartered city.