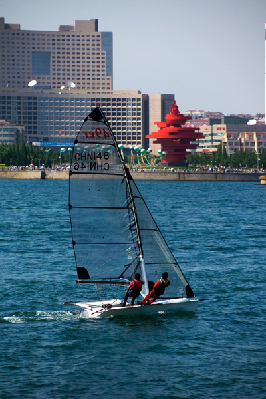 Qingdao is a seaside city of hills, with the East lying lower and the West lying higher, the North and South rising gradually. The southeast Laoshan Mountain stretches northwards to the urban area. There are underwater banks, modern subwater deltas and sea eroded plains lying at the bottom of the shallow sea. It has winding coastline, shaped by alternately arranged bays and capes. The total length of the coastline (including its shoreline) is 862.64 kilometers, among which the mainland coastline is 730.64 kilometers, accounting for the 1/4 coastline of Shandong Province. It owns 32 gulfs covering an area of over 0.5 square kilometers, the existing 69 islands and 10 islands with permanent residents.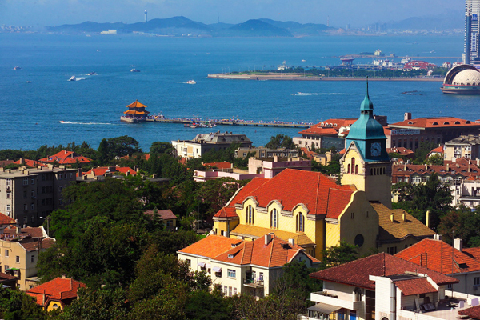 Situated in north temperate monsoon region, Qingdao has a climate influenced by temperate monsoon. With the direct regulation of the marine environment and the impact of southeast monsoon, currents and water masses, it features a prominent maritime climate: humid air, mild temperature, summer free of scorching heat with an average temperature of 23℃, winter free of freezing cold with an average temperatures above 0℃, as well as the average annual rainfall of 662 millimeters.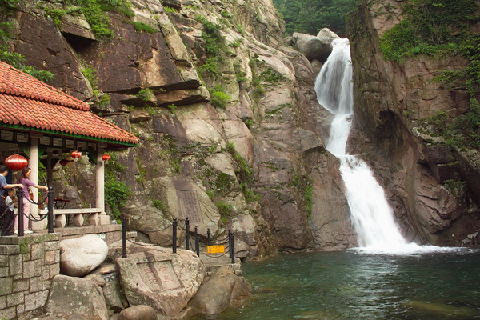 A waterfall in Laoshan Mountain
With a long history and splendid culture, Qingdao is the birthplace of Chinese Taoism. As early as the Neolithic age five or six thousand years ago, it is one of the main areas where the Dongyi people lived and multiplied, who leave behind a rich and colorful culture of Dawenkou, Longshan and Yueshi.