Editor's note: Chinese society is undergoing a sweeping campaign of "real name registration," from the virtual space to the real life, such as when buying a kitchen knife or rat poison, over concerns about safety. Some measures may be justified for the sake of public interest, but some may sound absurd. Zhu Dake, a cultural critic with the Shanghai-based Tongji University, warned in 2007 that the mania for real-name registration might lead to a society with no privacy. When we look back on 2010, we have to question ourselves whether our efforts have done more to protect public interests or harm individual privacy.
Click for more "top ten" topics 
1. Mobile phone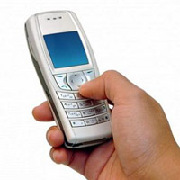 Mobile phone customers had to present their ID when purchasing a phone number starting Sept 1, in an ambitious campaign by the government to curb the scourge of spam, pornographic messages and fraud on cellular phones. Foreigners also must register with their passports or other ID to subscribe to mobile phone carriers.
[Related: ID required for new cell phones]
2. Train ticket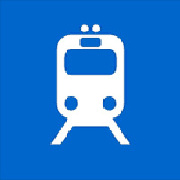 China's railway authorities are gearing up for a real-name ticket selling system to stop ticket scalping during the festivals' traffic rush. The pilot system requires passengers to show their ID cards or other identification when purchasing train tickets at 37 stations in the southern Guangdong and Hunan provinces, and the southwestern province of Sichuan. China's transport authorities have long been fighting against scalpers, who are blamed for worsening the ticket shortage problem. This policy has won popular support from 70 to 80 percent in surveys by different media.
[Related: China pilots name-based train ticket sales]
3. Internet cafes, Internet games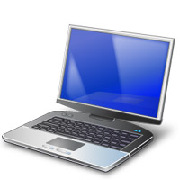 From July 1, people in Guangzhou, South China's Guangdong province, are required to register with their ID cards before surfing at Internet cafes. The policy is being enforced in many other cities, too. Violators of the controversial rule already led to fines and closure of Internet cafes in Guangyuan, Southwest China's Sichuan province, and Chongqing. Beijing is also introducing a real-name registration system for all Internet users. The measure aims to prevent online smear campaigns as an increasing number of companies have fallen victim to online threats.
The Ministry of Culture issued the "Interim Provision of Real-Name Registration of Online Gaming" in August, in order to prevent minors from getting addicted to cyber warfare. The number of China's online gamers had reached 105 million by April. The new regulation permits minors, who are under 18, to play online games for only two hours each day. An online survey by the China Youth Daily found 63 percent were in favor of the registration system. But more than 60 percent felt the system "lacks details and will be difficult to implement."
4. Kitchen knife, melamine and rat poison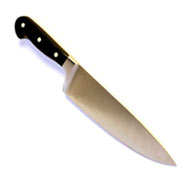 In August, police in Guangzhou launched a campaign to restrict sales of cutting tools during the Asian Games, including kitchen knives, big fruit knives, artist knives and ceramic cutters. During the games, from Nov 12 to 27, buyers had to show their ID cards at designated shops authorized by the local public security bureau. They had to fill out a form registering their name, address, ID number, type of knife purchased, quantity and purpose of use.
A similar policy was adopted to ensure safety at Shanghai Expo 2010, and the restricted items included rat poison and pesticides.
A notice issued by the general office of the State Council dated Sept 16 required the selling and buying of melamine to be on a real-name basis, to trace all the products in the market from wholesalers to retailers.
[Related: Melamine trade to be on real-name basis]
5. Employees at entertainment venues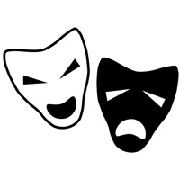 More than 80,000 staff members in the capital city's entertainment sector have been put under the real-name registration system after being given IC (integrated circuit) cards in a major effort to fight prostitution, gambling and drug use, Beijing police said in late August. The IC card bears the holder's basic information including name, age, birthplace and criminal history. The employees are required to swipe their IC cards when they arrive at work and leave work.
[Related: Employees at entertainment venues must register real name]
6. Free condoms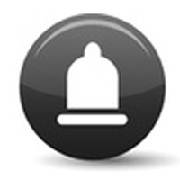 Chengdu in Southwest China's Sichuan province is planning to offer free condoms provided users swipe their IC card at automatic vending machines. The local government piloted 30 machines at bus stations and family planning service centers in Jintang county of Chengdu. Huo Lingying, director of the drug administration department at the Chengdu Family Planning Committee, said people aged over 18 can get a box of condoms and other birth control pills every month. The official also promised that the committee will keep the information confidential and there is no need to worry about privacy disclosure, Chengdu Evening News reported in November.
7. Online shops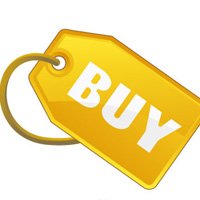 Online merchants will be required to register with their real names on e-shopping platforms, a move to further protect consumers' rights and interests, Xinhuanet reported in June, citing a statement from the Ministry of Commerce. China's online shopping totaled 267 billion yuan ($40.14 billion) last year, an increase of 90.7 percent over 2008.
[Related: Real-name registration coming for online shops]
8.Tomb-sweeping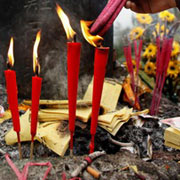 Qingming Festival, or Tomb-Sweeping Day, which fell on April 5 this year, is a time to remember loved ones who have passed away or pay respects to ancestors at grave sites. Traditionally, people sweep the tombs, offer food, wine, burn joss paper and joss sticks. In recent years, bras and cosmetics have been added to the "traditional" paper offerings. To prevent fires, Beijing police required people to register with their IDs before visiting grave sites in mountains or areas susceptible to fire.
9. Massage, sauna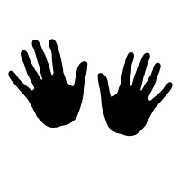 There is no hard evidence that a person staying overnight at a massage parlor, foot rubbing center or sauna club might be taking drugs, or are involved in prostitution or other illegal activities. But one city after another, from Harbin to Fuzhou and Kunming, has imposed strict policies of real-name registration for customers at those relaxation venues. A man said he had to register with his ID card when he only played mahjong with his friends at a bathhouse in Harbin, Heilongjiang province, local media reported. Police said without the real name registration system, crime suspects could hide out at the bath center overnight.
10. First date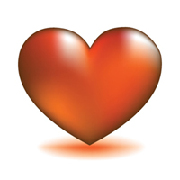 Over 96 percent of young singles prefer to show their ID card on the first date, a survey organized by China's largest online dating site jiayuan.com found, Beijing Evening News reported in May. Respondents of the survey said showing an ID can help build a favorable image and also demonstrate "sincerity, transparency, and sense of security." But opponents argue that the cards could be fake.