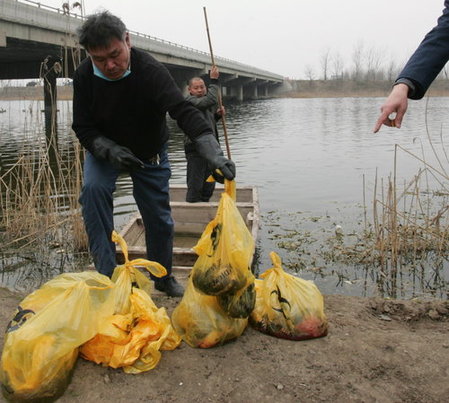 A man fishes out several bags that contain 21 bodies of babies under the Guangfuhe bridge in a village in Jining, Shandong province, on March 28, 2010. The bodies, which had started decomposing, still had tags on their legs with names, height and weight information but no hospital name. According to the local health department, these babies probably were dumped by hospitals as medical waste after dying from diseases or abortion. [Photo/CFP] 
21 infant bodies have been discovered under a bridge in the suburb area of Jining city of east China's Shandong province on Tuesday.
Eight of dead babies had labels attached to their feet with information saying they had been treated and declared dead in two local hospitals. No clues were found on the remaining bodies.
A police investigation is underway and the local environment authority has dispelled public worries over the river water as people fear it become polluted by the dead bodies.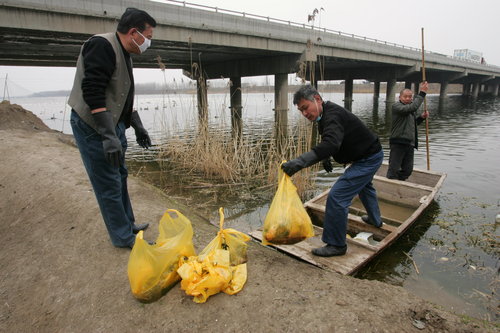 Three men fish out several bags that contain 21 bodies of babies under the Guangfuhe bridge in a village in Jining county, Shandong province, on March 28. [Photo/CFP]