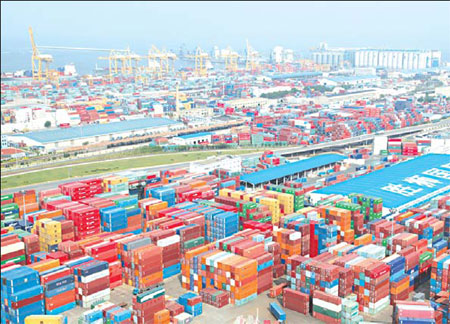 With throughput of 4.52 million containers last year, the Dalian Container Terminal is the busiest in northeast China. [China Daily]


According to the development plan from Liaoning province, Dalian Port is expected to have annual throughput of 500 million tons of bulk cargo and 20 million containers in 2020.
The Liaoning provincial government is also implementing a new program to build a coastal industrial zone focusing on five cities including Dalian.
With three major development programs - revitalizing the old industrial bases, developing a coastal economic zone and building an international shipping center - Dalian is now facing unprecedented opportunities.
The city government said the opportunities are both for Dalian and for businesses from home and abroad.
The government said it is encouraging more overseas companies to build their regional headquarters in Dalian, and especially welcome international shipping companies helping Dalian establish more trade and business links with the world.