Xinhua:
HARBIN - Death toll of a gas outburst accident in a coal mine in Hegang City, in northeast China's Heilongjiang Province, has risen to 23, while 90 other miners were still missing.
The rescue headquarters said that gas outburst caused the explosion in the Xinxing Coal Mine owned by the Heilongjiang Longmei Mining Holding Group.
The company has updated the number of miners who escaped the accident to 415 from the previously reported 389.
It said that 528 miners were working under the mine, when the explosion occurred at around 2:30 a.m. Saturday.
Chinese President Hu Jintao and Premier Wen Jiabao have made instructions on the rescue work. Vice Premier Zhang Dejiang is on way to the site.
The mine is located over 400 km east of the provincial capital of Harbin. Xinhua's reporters are on the way to the accident site.
The Hegang subsidiary of Longmei is a state-owned mining company with an annual coal output of 12 million tons. Its mining area has a verified coal reserve of 3 billion tons.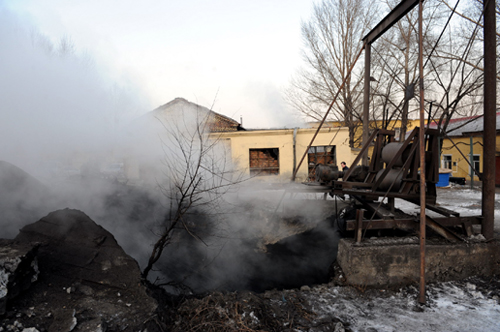 Smoke rises from the Xinxing Coal Mine after a gas outburst accident in Hegang City,in Northeast China's  Heilongjiang province, November 21, 2009. [Xinhua]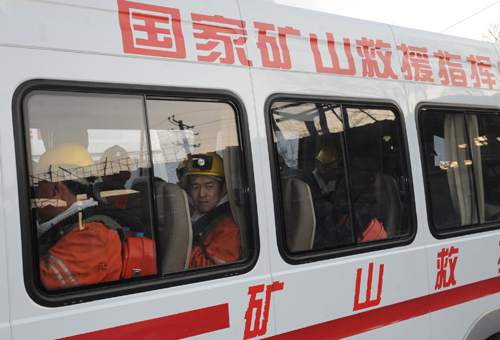 Rescuers wait for deployment orders at the site of the Xinxing Coal Mine after a gas outburst accident in Hegang City,in northeast China's  Heilongjiang province, November 21, 2009. [Xinhua]