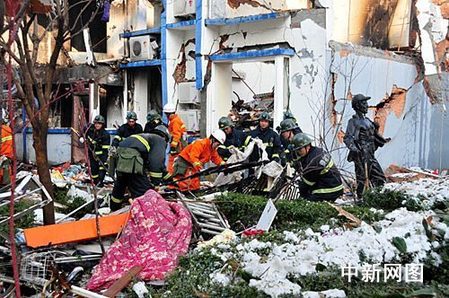 Rescuers search for missing residents and clean up the scene after an apartment building explodes in Puyang, Henan province Friday morning. [chinanews.com.cn]
An apartment building in Puyang, northeast Henan province, exploded early Friday morning, with nine people injured and another five missing, xinhuanet.com reported.
The explosion was caused by a natural gas leak. Part of the second and third floors of the six-floor building collapsed due to the explosion. Residents have been relocated, the report said.
Rescue work and re-settlement was conducted by relevant governmental departments immediately. The cause of the gas leak is still under investigation, according to reports.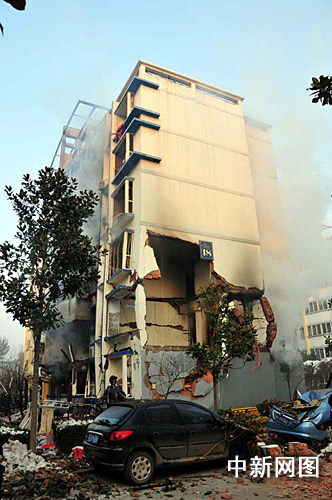 The apartment building is partially damaged after an explosion caused by a natural gas leak in Puyang, Henan province Friday morning.  [chinanews.com.cn]