BEIJING -- Zhu Min, daughter of the late Chinese marshal Zhu De, was cremated at the Babaoshan Cemetery in Beijing on Sunday. She died of illness on Monday at the age of 83.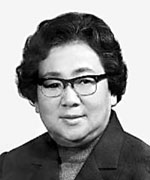 Zhu Min
Many party and state leaders, retired senior leaders and friends conveyed their condolence to Zhu and expressed their sympathy to her relatives, according to an official statement released after her death.
Formerly called Zhu Minshu, Zhu was born in Moscow in April 1926 and pursued her higher education in Moscow from 1949 to 1953. She returned to China in 1953 after graduation and had hence taught in Beijing Normal University.
She became a member of the Communist Party of China in September 1954.
Zhu De (1886-1976) had served as commander-in-chief of the Chinese People's Liberation Army, Vice-Chairman of the People's Central Government, Chinese Vice-President and Chairman of the Standing Committee of the National People's Congress.