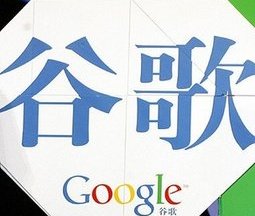 The Chinese characters for Google. [Agencies]
US search engine Google Inc yesterday launched a legal music search service in China that allows users to download licensed songs for free. This is aimed at helping the online search giant better compete with domestic market leader Baidu Inc.
The new service, which Google partnered with Top100.cn, a Chinese music website co-founded by basketball star Yao Ming, offers downloads of about 350,000 songs from both foreign and Chinese artistes. It said the number of songs on offer would rise to 1.1 million in the next few months.
Lee Kaifu, president of Google China, said the new service will help the company to fill the "last lost piece" of its business in the country, where Baidu Inc takes up about two thirds of the market share. "Today, we have completed our product line and I believe there is no reason any more that our Chinese users would refuse to use our service," said Lee.
Related readings:


Google dumps 200 jobs in company's largest layoffs


Ancient fish trap found by Google Earth


Google fights patent claims


Google puts phone messages in inbox
Unlike Baidu Inc, which provides download links of unauthorized music in its search service, Google's new service has got support from most of the major music labels including Sony Music, Warner Music, EMI and Universal Music. These music giants will share revenue generated by online advertisements posted on the downloading page. Google has also used a new technology called "audio analysis" that enables searches by music characteristics such as rhythm and tone.
Lee said the service is limited to users in China and the company does not have plans to expand it to other markets.
According to China Internet Network Information Center (CNNIC), 86.6 percent of 298 million Chinese users downloaded music from the Internet last year, making it one of the most popular online services in the world's largest online market.
But the International Federation of the Phonographic Industry (IFPI) said last year that more than 99 percent of all music files distributed in China are pirated, and the country's total legitimate music market, at $76 million, accounts for less than 1 percent of global recorded music sales.
That has made Baidu, the country's largest music search provider, a defendant in many lawsuits launched by label companies in recent years. Record majors argue that rampant online music piracy has significantly impacted their traditional music sales.
But experts also said it may be China's pirated music industry that has made label companies more easily amenable to posting their latest albums on the Internet for free in the country.
"We don't fear that our cooperation with Google will impact our traditional music sales because our business has already been impacted (by online music piracy in China)," said Caroline Chow, vice-president of EMI Music in Southeast Asia.
Google's market share in China rose to 27.8 percent last year from 23.4 percent in 2007, domestic research firm Analysys International said. Baidu's share also increased, from 59.3 percent to 62.2 percent, the research firm said.