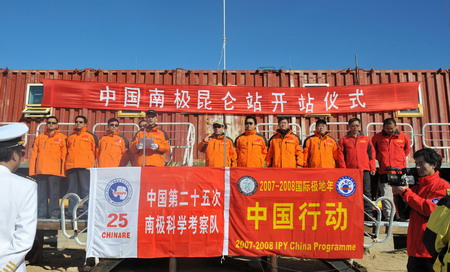 Members of China's 25th Antarctic expedition team attend the opening ceremony of the Kunlun station, the third Chinese Antarctic base and the first in inland Antarctica February 2, 2009. [Xinhua]
China opened its first research station in inland Antarctica on Monday.
The Kunlun station is also the third Chinese Antarctic base, after Zhongshan and Great Wall.
Kunlun now covers 263 sq m and can accommodate 20 people. It will be expanded to 558 sq m over the next three to five years.