BEIJING  -- China will create a three-dimensional digital version of the surviving sections of the Great Wall, which the public will be able to view online, the State Bureau of Surveying and Mapping told Xinhua Thursday.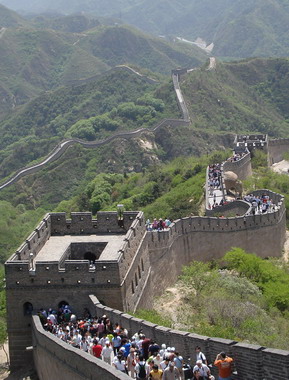 This undated photo shows part of the Badaling section of the Great Wall near Beijing. [Chinadaily.com.cn] 
The digital version will be constructed from data obtained through a near-finished photographic mapping of the sections in nine provinces, autonomous regions and municipalities in northern China, the bureau said.
The Great Wall was originally built by China's first emperor Qin Shi Huang (259-210 BC), who also built the Terra Cotta Warriors in his grand tomb, but most of the surviving walls that are visited today were built in the Ming Dynasty, about 600 years ago.
The Ming Dynasty portions are scattered across the northern part of the country, including the famous Badaling and Mutianyu sections in suburban Beijing.
The bureau said it would soon announce the total, accurate length of the surviving sections.